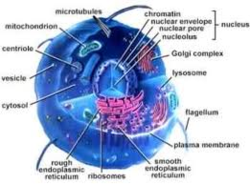 Biological Sciences @ ScienceAlerts.com
Bangkok, Thailand (PRWEB) April 04, 2012
ScienceAlerts.com is a Web 2.0 social network to discover and share scholarly content in in the basic and applied sciences of agriculture, biology, environment, forestry, geography and health. While this new website has been operating on an on-invitation only basis for some time, it went fully online on Tuesday, February 28, 2012. To date, 17,527 members have signed up and actively contribute content to the site which is also accessible through several ScienceAlerts.com RSS feeds. The new Biological Sciences category currently features 520,658 stories largely derived from 984 scientific biology publishing sources.
ScienceAlerts.com's Biological Sciences Category covers life and living organisms, including their structure, function, growth, origin, genetics, and distribution. It currently contains 520,658 stories partly derived from 984 scholarly biology journals. This category also provides an Biological Sciences RSS feed which is one of the best and most popular ways of staying up to date with the latest research in this science discipline. One of the latest articles presents the interrelationship of mycophagous small mammals and ectomycorrhizal fungi in primeval, disturbed and managed Central European mountainous forests. Fungal spore dispersal by mycophagy is deemed an important process involved in forest regeneration, resilience and vitality, primarily based on evidence from Australia and the Pacific Northwestern USA, but is poorly known for Central European mountainous forests. The authors conclude that mycophagy can be considered to contribute to nutrition of small forest mammals, to play a pivotal role for forest regeneration and functioning by providing mycorrhizal inoculum to tree seedlings, and to be vital for reproduction and diversity of the still poorly known hypogeous fungi. Another article presents catalytic properties and polymorphism of serine endopeptidases from the midgut gland of the brown shrimp Crangon crangon. This shrimp is a key species in the coastal areas of the North Sea and constitutes a significant food source for fishes. The authors identified 30 different bands of endopeptidases but they did not find any similarity between animals from the same sampling sites, neither between animals of similar size, weight or nutritive state. They conclude that the polymorphism of proteinase from the midgut gland seems to reflect the high adaptive potential of this species to variable trophic conditions in a continuously changing environment.
Besides the Biological Sciences category, ScienceAlerts.com contains an Agricultural Sciences Category which the cultivation and production of crops, raising of livestock, and postharvest processing of natural products. ScienceAlerts.com's Environmental Sciences Category covers the external physical conditions affecting growth, development, and survival of organisms, and their management while it's Forestry Sciences Category presents the cultivation, maintenance, and development of forests. ScienceAlerts.com's Geographical Sciences Category covers the physical characteristics of the earth including its surface features, and the distribution of life on earth, and that of the Health Sciences aggregates the effects of disease and medical treatment on the overall condition of organisms.
ScienceAlerts.com's review process is partly automated and partly manual to rigorously ensure that only relevant content is featured on the site. Since new science content is discovered in real-time, the delay between original publication and appearance at ScienceAlerts.com is usually only minutes. ScienceAlerts.com includes a search feature to retrieve specific titles or keywords from its' large database. In addition, it suggests up to ten related articles for each article selected. The site also maintains the new Twitter account @Science_Alerts.