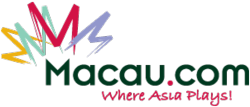 This new partnership combines Macau.com's unrivalled local expertise and destination marketing platform with Expedia's best-in-class booking platform.
Macau (PRWEB) April 04, 2012
Macau.com, the leading online destination-marketing portal in Macau, announced a new strategic partnership with Expedia Affiliate Network (EAN), part of Expedia Inc. -- the world's leading online travel company. The deal will give visitors to Macau.com access to over 149,000 hotels worldwide, using EAN's latest state-of-the-art hotel booking platform, Chameleon.
Macau.com's customers will be able to take advantage of the best deals on hotel rooms and industry leading availability and rates. EAN's best price guarantee will be valid for all bookings and customers will have access to its extensive customer-service infrastructure. In addition, TripAdvisor's user-generated reviews will be displayed when searching for a hotel on the website, helping Macau-bound visitors select the perfect hotel for their trip.
"This partnership combines Macau.com's unrivalled local expertise and destination marketing platform with EAN's best-in-class booking platform. This combination enables us to double the volume and distribution for our hotel partners," said Mitchell Tan, General Manager of Macau.com. "We are now positioned to deliver an unbeatable user experience for customers who are looking to plan and book their trips to Macau."
Henrik Kjellberg, President of Expedia Affiliate Network, said: "Macau.com is the leader in online destination marketing content for Macau, the highest growth tourism destination in Asia. We are extremely excited to work with them and be able to provide access to a tremendous increase in Macau hotel inventory via EAN's hotel booking platform."
Linking the online leaders in global travel and Macau destination marketing creates a powerful nexus for promoting Asia's fastest growing tourism and entertainment hub. The new partnership comes on the heels of a commercial cooperation between Macau.com and Expedia, which kicked off in January 2012, to distribute tickets for Macau live entertainment shows.
Macau is Asia's highest-growth destination and the world's top gaming center. Tourist volume is rapidly increasing because of the city's numerous travel, entertainment, retail, and MICE options. In 2011, nearly 28 million visitors arrived in Macau, with more than half of them visiting from Mainland China.
ABOUT EXPEDIA AFFILIATE NETWORK
Expedia Affiliate Network (EAN) is part of Expedia, Inc., the world's leading online travel company. EAN creates the tools and technology that help millions of travelers find the perfect hotels for their next trips. As the world's fastest-growing private label travel affiliate network, EAN works with over 10,000 partners in 33 countries to turn their web traffic into hotel bookings and happy customers. For more information on EAN, visit http://www.ean.com. Expedia and Expedia Affiliate Network are either registered trademarks or trademarks of Expedia, Inc. in the U.S. and/or other countries. All other trademarks are the property of their respective owners. 2012 Expedia, Inc. All rights reserved. CST # 2029030-50
ABOUT MACAU.COM
Macau.com (http://www.macau.com) is the premier destination marketing and travel platform for hotel accommodation, shows, and travel products for Macau as well as Hong Kong and Southern mainland China. The online content covers every aspect of the Macau experience from tourist and event information, to fine dining recommendations -- through the popular food and beverage channel - Tasting Kitchen, to shopping, resorts, and entertainment. Macau.com's services are targeted for Macau-bound travelers visiting from Mainland China, Hong Kong and high growth origin markets including Southeast Asia, Taiwan, Australia, Japan and South Korea. Macau.com is a member of Ignite Media Group.
ABOUT IGNITE MEDIA GROUP
Ignite Media Group (http://www.igniteasia.com) is a growing media conglomerate of online, out-of-home and print enterprises dedicated to promoting Macau as a premier entertainment destination. The Group includes several market-leading media brands: Macau.com, Qoos.com, Aomen.tv, Destination Macau, EC-Ad, Directel Macau, Prism Productions, Vproperty.mo, New Macau Box Offices, and Ignition, a boutique marketing agency with expertise in digital marketing, event management, public relations, and custom branding. Ignite Media Group is the exclusive Macau partner of several of Asia's Leading Media Brands including CNNGo, Foursquare, Groupon, ChinaMobile, Tencent, Jiepang, Youku.com, SINA, and OpenRice.com.
Source: Ignite Media Group