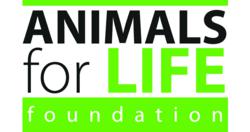 Sadly, many baby animals purchased as Easter gifts are abandoned or die due to a lack of understanding about the long-term care commitment required
Columbus, Ohio (PRWEB) April 04, 2012
With Easter just around the corner, many adults will purchase chicks, bunnies and ducklings for a child they care about. Those animals deserve the same proper care and treatment from their owners as any other pet, even though they are viewed as cute, cuddly babies that herald the coming of Spring.
"It's important to remember that those furry little gifts are also live animals that need responsible care so they can grow into healthy adult animals," said David White, Executive Director of the Animals for Life Foundation.
The experts at AFL suggest thoughtful consideration before falling into the "cute and cuddly" trap. "Sadly, many baby animals purchased as Easter gifts are abandoned or die due to a lack of understanding about the long-term care commitment required," according to White.
AFL's animal care experts offer the following guidelines for buying any animal as a gift:
✹Be sure the recipient wants and is capable of caring for the animal. This includes having appropriate space and facilities to house the animal.
✹Bring food, a watering device and a pen as part of your gift if those things are necessary.
✹Be sure small children handle animals gently, do not hold them near their faces and wash their hands to ensure safety for animals and humans.
✹ Be sure the recipient is able and willing to care for the animal for the duration of its life.
Chickens and ducks can live for 10 to 15 years. Rabbits have an average life span of seven to 10 years. Humans need to remember that these animals will require food, proper living conditions and regular veterinary care for the duration of their lives. Keeping the animal's living area clean will reduce the likelihood of disease (for humans and animals) and unpleasant odors.
The best choice, White said, is to resist the urge to buy a live animal and opt for a stuffed animal instead. "In the long run, the child you buy for will be able to hug that stuffed animal for many years, unlike the chicken, duck or rabbit her Easter gift grows into. There will be plenty of happy memories surrounding an Easter basket filled with a stuffed toy and other items you know the child will enjoy."
If your child or loved one is serious about raising rabbits or chickens, consider taking time to plan the resources and care involved by consulting with your local 4-H or FFA program or a professional livestock marketing group, such as the Ohio Poultry Association.
AFL was founded in 2009 to educate the public and promote the proper care of animals while recognizing the ways they improve the quality of human life. The organization, created by the Ohio Farm Bureau Federation, works to bring information to the public about the benefits of all animals and help people learn how to best care for and respect animals, no matter what their role in our society. For more information on the Foundation, go to http://www.aflfoundation.org or http://www.facebook.com/animalsforlifefoundation.