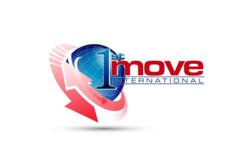 By reducing our minimum shipment size we can help more customers
(PRWEB UK) 5 April 2012
During the first few of months of this year, 2012, more customers want to ship smaller amounts of their personal belongings overseas, too much to fit in a suitcase on an outbound flight, but not enough for an average move overseas for this international removals company. So to ensure that all their customers are able to take advantage of the secure packing system, known as 'Shrinkfast' and the fast shipping speeds offered by this regular shipper, they have lowered their minimum shipment size for customers in and around the London area.
The unique 'Shrinkfast' packing system developed by the business over some 15 years ago, still proves to be the most popular method of shipping customer's belongings overseas for this international removals company. The business developed their unique method of packing to accommodate those customers not undertaking a full house move and requiring their own dedicated container. They believe that the best way to ship privately owned household goods and/or personal belongings is either in their own dedicated container if the volume justifies the overall price. Or, if the volume of the items does not warrant the use of a dedicated container, then packing the items using 1st Moves unique 'Shrinkfast' packing method is believed by this International Removals company, to be the best alternative option for customers shipping overseas. The 'Shrinkfast' packing system secures all of the customers belongings in one or more consignment in individually secured & security tagged units which cannot be easily tampered with, further protecting the contents and helping the international removals company to keep insurance claims to a minimum.
More customers have to manage their budgets closely and they not only want a really secure and fast shipping service but also need to spend their money wisely, hence the reason that the number of enquiries for smaller shipments are on the increase. The International Removals company is really keen to help as many potential customers as possible to take their personal belongings overseas with them and as many of their customers are based in and around the London area have agreed to reduce their minimum shipment size to accommodate those customers. And it is certainly not too difficult to reach the new minimum which roughly equates to 8 medium sized boxes or a few boxes a coffee table and chair may also do it.
So if you are thinking of moving overseas and taking some of your belongings with you it may be worth finding out more about the services offered from this International Removals company and having a look at the website or, give them a call and the team will be happy to assist you with your move overseas - http://www.shipit.co.uk