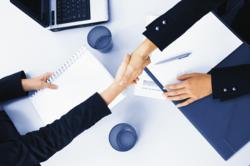 IRIS Exchequer was named the 'Best rated accounting product catering for businesses in the medium range' in an authoritative survey by the ICAEW (Institute of Chartered Accountants in England and Wales)
Bournemouth, UK (PRWEB UK) 6 April 2012
Total Control Services selects IRIS Exchequer accounting software from IRIS Accounting & Business Solutions to manage its finances.
Total Control Services, based in Tonbridge, Kent, is a trusted provider of building services control systems and energy management control solutions.
Established in 1987, Total Control Services is comprised of three divisions – Projects, Maintenance and Energy. Through their three divisions they offer a range of services to their clients whether they have a green field site to develop, an existing building to improve, an installed system to get the most out of, or just energy bills to reduce.
Their portfolio includes commercial offices, industrial premises, hotel & leisure, museums, healthcare, education, government and retail.
Clients have included Harlequins Rugby Club, London's Transport Museum, Christ Church College University, University of Greenwich and JD Wetherspoon.
Total Control Services, recently selected the leading IRIS Exchequer software to support their business.
IRIS Exchequer, voted Software Provider of the Year 2011 (The FDs' Excellence Awards, held in association with ICAEW, CBI and Real Business) offers a range of modules to support all aspects of your organistion, including: accounting & financial, commercials & stock control, contract & construction, CRM, document management, management reporting, project costing, sales & purchase order processing and web enabled modules.
Find out more:
http://www.total-control.co.uk/
http://www.exchequer.com/
About IRIS Exchequer:
IRIS Exchequer is a mid-market business and finance management solution that has received a number of awards over the years. Awards success includes winning 'Financial Software Provider of the Year' in the Real Finance/CBI FDs' Excellence Awards 2011, 2008, 2006 and 2005.
IRIS Exchequer was named the 'Best rated accounting product catering for businesses in the medium range' in an authoritative survey by the ICAEW (Institute of Chartered Accountants in England and Wales), the industry body which also accredits IRIS Exchequer.
For further information, please contact:
IRIS Accounting & Business Solutions
0844 815 5600
0844 815 5592
Follow us on Twitter at @IRISaccounting