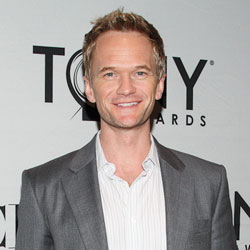 New York, NY (PRWEB) April 04, 2012
On April 3, TheaterMania reported that stage and screen star Neil Patrick Harris will once again host the Tony Awards, to be presented a the Beacon Theatre on Sunday, June 10 and broadcast live on CBS from 8pm to 11pm (ET/PT time delay).
This will be the third time Harris has hosted the Tony Awards. He won an Emmy in 2010 for his work on the Tonys, and received an additional Emmy for his role as Barney Stinson on "How I Met Your Mother." He starred on Broadway in "Assassins," "Proof," and "Cabaret," with other stage credits including "Company," and "Sweeney Todd." Harris is also serving as a producer for the 2012 Tonys.
For more up-to-the-minute theater news, show listings, video, features, reviews of Broadway Shows, and tickets visit TheaterMania.com.
About TheaterMania.com, Inc.
TheaterMania.com is the information and ticketing source for over 5,000 shows nationwide. For over ten years, TheaterMania.com has connected the theater community to the public as the leading online resource for consumers to find shows, get tickets, and save money to theater nationwide. TheaterMania.com publishes comprehensive show listings, provides Broadway ticket discounts, editorial content, and video coverage for over 40 markets and widely distributes free email newsletters and special offers to over 675,000 registered subscribers. In addition, TheaterMania.com creates online marketing programs for performing arts organizations, and provides technology to power ticketing, fundraising, and CRM through its proprietary software, OvationTix.