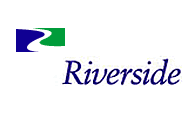 "Chuck has been a huge asset to us in the past, and we're delighted to have him in a more formal role," said Riverside Co-CEO Béla Szigethy.
(PRWEB) April 03, 2012
Charles Boyle is joining The Riverside Company as a Senior Advisor as the firm continues to strengthen its software and information technology specialization. He will be evaluating opportunities and adding expert advice to existing companies in the technology and software industries. He comes to Riverside with more than 25 years of technology experience, including as President and CEO of an enterprise software company and service on numerous company boards.
Boyle and Riverside are already well acquainted, as he has served as an outside board director for several Riverside platform companies, including HEALTHCAREfirst, PROFITsystems, and Emergency Communications Network. Boyle has also served as an advisor to Riverside on multiple other deals.
"Chuck has been a huge asset to us in the past, and we're delighted to have him in a more formal role," said Riverside Co-CEO Béla Szigethy. "Chuck's insights have already helped us add value to portfolio companies, informed our decisions on other opportunities, and made us a better overall investor. His addition really rounds out our growing and successful software & technology specialization."
Boyle began his career with Colt Industries before joining Prophet 21, where he eventually became president and CEO of the firm, which provided enterprise software to more than 75,000 users handling more than $40 billion in annual supply chain transactions. After leading a management buyout that took Prophet 21 from public to private and growing the company organically and through add-on acquisitions, Boyle sold his stake in the firm in 2005. He has served as a software and technology consultant and board member since that time.
"Riverside is a good fit," said Boyle. "I know and respect their people, and we have a good rapport and track record. I know they're committed to growing their software & technology specialization, and I'm really looking forward to being part of that growth."
Riverside is a generalist investor in the smaller end of the middle market, having completed more than 275 transactions in its history. The firm, however, has completed dozens of transactions in select industries, building specialized approaches to software & information technology, healthcare, education & training, and franchising, among others. Well over half of its transactions in the past 12 months have involved one of its four formal specializations.
"We have dozens of great reasons to love specializations," said Riverside Co-CEO Stewart Kohl. "By developing keener insights into certain industries, we simply become better investors. We can evaluate deals faster and more thoughtfully, so it makes us better buyers. We can implement changes sooner and with greater understanding at existing companies, so it makes us better owners. Finally, it helps us find the best possible buyers when we're ready to sell, so it helps us be more successful."
The Riverside Company (http://www.riversidecompany.com or http://www.riversideeurope.com)
The Riverside Company is a global private equity firm focused on acquiring growing businesses valued at up to $200 million (€200 million in Europe). Since its founding in 1988, Riverside has invested in more than 275 transactions. The firm's international portfolio includes more than 75 companies, and it has $3.2 billion/€2.5 billion in assets under management.