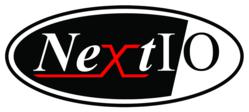 NextIO's I/O consolidation solutions make large data centers run more efficiently, while easing the transition to fully virtualized environments
Moscow (PRWEB) April 03, 2012
NextIO, the pioneer in I/O consolidation and virtualization solutions, today announced a distributor agreement with AMT Group to distribute NextIO products to companies throughout Russia. AMT Group will be adding NextIO solutions to its portfolio of system integration solutions to help companies deploy and manage complex IT infrastructures.
AMT Group is a leading Russian systems integrator that specializes in design, implementation and technical support for complex telecommunication, information and information security systems. Through partnerships with leading equipment and software manufacturers, AMT Group is able to offer its customers integrated end-to-end solutions based on the latest IT industry innovations. The company specializes in servicing the government, fuel and power, finance and telecommunication sectors within Russia.
"NextIO's I/O consolidation solutions make large data centers run more efficiently, while easing the transition to fully virtualized environments," said Maxim Mamaev, AMT Group. "Incorporating Next I/O technologies into our technology portfolio will enable our customers to achieve more with their existing IT infrastructures. We're happy to add NextIO to our list of partners."
"AMT Group has established itself with more than 15 years of experience working with some of the top government and private organizations in Russia," said Mike Heumann, SVP, worldwide sales and marketing for NextIO. "We couldn't ask for a better partner as NextIO works to establish momentum in this critical market."
The products AMT Group will distribute include:

vNET I/O Maestro, a rack-level appliance that simplifies the deployment and management of complex server I/O by consolidating and virtualizing I/O resources. This new rack level appliance removes layers of data center complexities often found in traditional server I/O deployments to maximize the value, productivity and efficiencies of complex server I/O.
vSTOR, the first and highest performing flash storage array designed to consolidate and dynamically reallocate Tier 0 storage across servers, at the lowest cost. With the ability to achieve a capacity of fourteen Terabytes (TB) and over 2.1M IOPS performance, vSTOR is ideal for applications that require high-speed storage transactions or high bandwidth at the lowest cost.
vCORE, the industry's first enterprise-class GPU consolidation appliance that delivers a modular, manageable GPU solution for pooling and scaling GPU resources. The vCORE Express features 4 NVIDIA Tesla 2070 GPU's and is a 1U fixed configuration solution for consolidated computing systems.
About NextIO
NextIO provides rack-level I/O consolidation and virtualization solutions that maximize value, productivity and efficiencies of complex server I/O. Our innovative architecture is based upon industry standard PCIe switching technology. By separating the compute from the I/O we create pools of server I/O resources at the rack level that can be shared, virtualized or dynamically allocated across servers within the rack. Data center managers' benefit from lower TCO and increased time to revenue. NextIO solutions address data center requirements across multiple industry segments including: Enterprise, Oil & Gas, High Performance Computing, Financial Services, Academia, and Government. For more information, visit http://www.nextio.com.
Media Contacts:
Jamie Smethie
Global Director Marketing, NextIO
jsmethie(at)nextio(dot)com
+1 512.439.5353
Kersti Klami
Media Relations Representative
kersti.klami(at)hkstrategies(dot)com
+44 20 7973 5999
+44 7891 796 473
About AMT Group
AMT Group specializes in the design, implementation and technical support of complex telecommunication and information systems: multi-enterprise networks, IP-telephony, video conferencing systems, contact centers, systems, customer relationship management systems, data storage and processing, wireless networks and transmission systems data, information security systems, situational centers, video surveillance systems and integrated TV systems, including IPTV. The specialized solutions AMT Group offers for telecom operators include multi-backbone network, access network platform for digital interactive television services and MultiPlay, support systems for telecom operators (OSS / BSS), as well as solutions for mobile operators. AMT Group is also providing service. http://www.amt.ru
Media Contact:
Tatiana Moskalev
Head of Marketing Communications, AMT Group
tmoskaleva(at)amt(dot)ru
Tel.: +7 495 725-7660, ext. 5825
Mob.: +7 916 441-3887