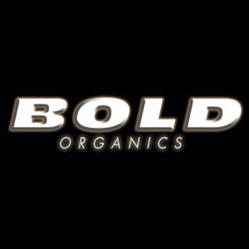 New York, NY (PRWEB) April 05, 2012
Since launching nationwide in January, BOLD Organics, (http://www.bold-organics.com) has sold 50,000 of their gluten and dairy-free pizzas in the first three months with estimated retail value of almost half a million dollars. The company, founded by 21 year old entrepreneur Aaron Greenwald in 2011, has been turning two to four times the market average of pizzas per week in select stores such as Whole Foods, Vitamin Cottage, Dierbergs, Earth Origins, Market of Choice and many other independent retailers across the country. The BOLD Organics line of pizzas is now distributed in over 200 stores throughout the US and 1000 more expected to come on board within the next few months. Distributed through all major US distributors, the company is experiencing exponential growth in the gluten free sector where sales are expected to reach $5 billion by 2015.
Founder and president, 21-year-old entrepreneur Aaron Greenwald, created a business plan last year for a class assignment while attending Washington University in St. Louis. Inspired to go further with the idea, Greenwald met with food brokers and upscale supermarkets around the country and teamed up with St. Louis renowned chef, Eric Brenner (voted "Chef of The Year St. Louis 2008") to launch his company. "Once I failed to find a tasty, healthy, high-quality frozen
pizza on the market, I became determined to create a line of delicious pizzas that are not only gluten and dairy-free, but that also use only the highest quality ingredients and offer great value to the customer," says Greenwald.
BOLD Organics offers four varieties of pizza—Vegan Cheese Pizza, Veggie Lovers Pizza, Meat Lovers Pizza and Deluxe Pizza. The pizzas are also milk-free, lactose-free, casein-free, whey-free, egg-free, peanut-free and tree nut-free and contain no GMOs, preservatives, nitrites, nitrates or trans-fats. Seizing the opportunity to offer a high quality, great tasting product to consumers with food sensitivities and dietary health concerns, BOLD Organics is now sold in stores such as Whole Foods, Vitamin Cottage, Dierbergs, Earth Origins, and Market of Choice as well as many other national supermarket chains and health food stores. The company also sells online through the Gluten Free Mall.
The success of the young company is due in no small part to an intensive social media strategy which has seen the supporters of the brand grow by hundreds of followers daily. Monthly sweepstakes offering prizes and coupons has created a community of BOLD Organics fans throughout the US.
With interest expressed from buyers globally, the company has signed with a leading Canadian broker to expand to into the Canadian market.
Queries for the UK and Europe may see the company launch in Western Europe later in the year. "Our success so far has been extremely encouraging and we are excited to launch even more varieties on to the market, each offering the signature high quality BOLD taste," added Greenwald.
About BOLD Organics
Founded in 2011, BOLD Organics offers a line of great tasting, allergy-sensitive frozen pizza that is both gluten and dairy-free. Bold in flavor and bold in the sense that there is no similar product in this category on the market today, BOLD Organics is created a new category of great tasting, healthy pizza that will change the way people view healthy, specialty and allergen free products.