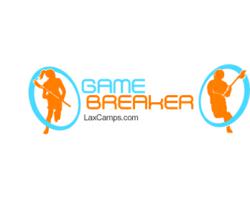 "Coach Tambroni is one of the most outstanding coaches in the game. He's great with offensive players and will be very good at developing schemes to highlight the great talent we have here in the US."
-Richie Meade, Team USA Head Coach
Miami, FL (PRWEB) April 04, 2012
GameBreaker Lacrosse has recently announced Penn State Head Coach Jeff Tambroni will return as director of the Florida International University lacrosse camp, which will be held June 11-14. The camp is open to boys ages 8-18, with both overnight and extended day options.
This will be Tambroni's fifth summer working with GameBreaker Lacrosse. "Doing summer camps is one of my favorite parts of my jobs. This will be my fifth summer with GameBreaker, I am looking forward to helping the Florida lacrosse players improve this summer," said Tambroni.
Currently Penn State is ranked 18th in the NCAA, while facing some of the nation's top competitors game in and game out.
Tambroni has also been named Assistant Coach for Team USA at the upcoming 2014 World Games. "Coach Tambroni is one of the most outstanding coaches in the game. He's great with offensive players and will be very good at developing schemes to highlight the great talent we have here in the US," stated Richie Meade, Head Coach of Team USA.
GameBreaker Lacrosse is the nation's leading provider of instructional lacrosse camps and has 125 locations nationwide. This is one of GameBreaker's top lacrosse camps in the country, so be sure to register right away by visiting http://www.LaxCamps.com or by calling (800) 944-7112.
GameBreaker Lacrosse is a subdivision of the eCamps Sports Network of Summer Camps. For more information on field hockey, tennis, softball and squash camps, please visit http://www.eCamps.com today.