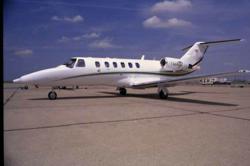 Our customers lead busy and demanding lives. We are pleased to help them in any way we can
London, UK (PRWEB) April 06, 2012
Customers of Private Jet Central are being invited to test the recently introduced booking process on the website. Introduced as a response to customer demand private jet flights to thousands of destinations around the world can now be arranged in a matter of minutes. Following an extensive test run the service is now available to all customers on the Private Jet Central website.
One of the key features of the recent improvements is a faster and simpler online booking form. The form has been shortened considerably and now includes the need for only the most vital information such as destination and date of flight. On completion of the form it is then analysed by the expert aviation team at PJC. Several possible flight options are then prepared for each customer. This offers Private Jet Central customers the same detailed flight choices without the need to spend any more time than they have to filling in forms.
The MD of Private Jet Central has said "We always try to respond to our client's needs". He went on to say "Our customers lead busy and demanding lives. We are pleased to help them in any way we can".
Additionally the capacity to accept digital signatures from smart devices such as tablets and smartphones will further cut down on administration and delays using the postal service. It is a further improvement to the already high standards of customer service at PJC and will increase turnaround time significantly.
Pleasure and business users who want to fly private jet from London to Geneva can book flights quickly and easily on the Private Jet Central website. With 24/7 access to dedicated flight consultants PJC offer a unique and personalised service to private jet users in the UK.
About Private Jet Central
Private Jet Central is a global jet charter company with offices in the United Kingdom, United States and the Middle East. Founded in 2001 they offer a range of jet charter services to business and pleasure users in the UK and Europe. With over 10 years' experience in the jet charter industry they are ideally placed to meet their client's requirements. More information on the full range of services offered by Private Jet Central is available from their website at http://www.privatejetcentral.com/ and also by contacting any of their offices by phone or via e-mail.