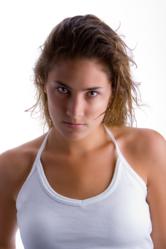 The con artist rings back and asks the model for the overpayment to be returned
London, UK (PRWEB UK) 4 April 2012
La Mode specialises in model advice and if they can prevent any aspiring models in the modelling industry getting scammed, they will.
The latest modelling scam, La Mode reports, involves cold calling or messages via email. A bogus model agency or potential client will contact a model about a seemingly bona fide modelling job. Of course, it all seems truthful and above board at the time. The model is grateful for work, but also flattered that they have been sought out. Unfortunately, this is how the scam begins.
Even before any modelling work is carried out, a payment cheque is sent to the model for the entire amount, usually with a little extra money added. Sometimes, if the model is honest, they will ring the bogus agency and say they have been over paid or query the discrepancy. The fraudsters say not to worry, it was their mistake and the model can keep the overpayment. Trust is gained but just before the modelling job is supposed to occur; the con artist rings back and asks the model for the overpayment to be returned. A valid reason is issued, as is a gentle threat that the job can't take place until after they have received the money back.
'Another option is for the fraudulent agency to ring the unsuspecting model, say money needs to be paid for something like the venue or the photo shoot, usually a bogus outlay which seems perfectly legitimate at the time,' the La Mode spokesperson continues. 'The money is then paid by the model and a few days later, when the payment has been taken out of the model's account and of course, no further contact is made, the unsuspecting model realises they have been scammed. When they try to cash the cheque, it simply bounces.'
Scams are out there within both the modelling and acting industry, but thanks to companies like http://www.lamodelondon.com, informing their clients and the police as soon as they hear of anything, scams can be thwarted.
Visit http://www.lamodelondon.com and keep up to date with all the latest information on modelling scams. As soon as they know, La Mode London shouts it out to the rest of the modelling industry.