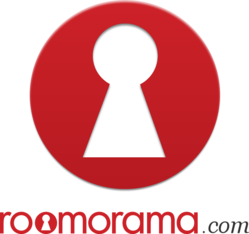 We will deliver what the short-term rental industry and its customers have been seeking.
New York, NY (PRWEB) April 03, 2012
Roomorama.com – an established leader in online short-term rental accommodation – is pleased to announce its merger with Lofty.com, a Europe-focused short-term rental site founded by Fabrice Grinda and his team of experienced vacation rental professionals. With the merger comes an injection of $US 2.1 million in seed funding.
Investors include Jose Marin, PROfounders Capital L.P., Lerer Media Ventures L.P., and Thrive Capital Partners. "This is an exciting time for all of us," says Lofty founder Fabrice Grinda. Grinda, who is Co-CEO of OLX, Inc. and has investments in several other ventures, is a familiar face in the startup universe. "By combining the strengths of both companies, Roomorama will be the leading marketplace for mid-range to high-end rentals."
Roomorama witnessed exponential growth last year, reporting an average gross booking value of $1,330 with over 80% of bookings for 8-14 nights. The website currently lists 50,000 properties in more than 3,600 locations worldwide, and is aiming to triple that inventory by the end of 2012. "The strength of the combined team gives me great confidence that we will deliver what the short-term rental industry and its customers have been seeking - higher quality, improved reliability, and a swifter booking process," says Roomorama co-founder and co-COO Jia En Teo.
Roomorama is one of the pioneers in the short-term rental space; over 80% of their inventory is comprised of professionally managed private properties, making them uniquely appealing to families, working professionals and small groups. The Lofty team compounds these strengths through their unmatched relationships and experience in the travel industry.
About Roomorama.com:
From hillside villas to houseboats, Roomorama caters to savvy travelers and business professionals looking for alternative accommodation to hotels. "Live like a local" and experience a diverse selection of properties from individuals, property managers and regional websites in over 3,600+ destinations worldwide. From New York to Paris, Buenos Aires to Abu Dhabi, Roomorama users can rent out a room, apartment or house 100% profitably and worry-free with their community of in-house vetted renters and guests. Roomorama's secure payment system protects users' information, and their friendly customer service team is available around the clock. Their "Perks" program offers great deals on services and products worldwide, so renters can experience the best of the best in their adopted neighborhoods – at a better rate. For more information please visit, http://www.roomorama.com.