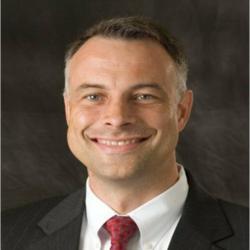 I am looking forward to implementing the breadth of my global experiences
Doylestown, PA (PRWEB) April 03, 2012
Fenner brings a wealth of experience in product development, industrial design, business management and international operations.
In this capacity Fenner will be reporting directly to MATCOR's President & CEO Jeff Stello.
"We are fortunate to have someone with Knut's experience and versatility on the team" said Stello. He continued "Knut brings a unique set of skills and experiences that will allow him to have a positive impact on our business development and product development initiatives."
Fenner adds "The corrosion and cathodic protection industry needs innovative leadership. MATCOR has successfully taken over that role and does a great job of demonstrating this with its ongoing R&D, proprietary products, service, and client focused cloud technology. I am looking forward to implementing the breadth of my global experiences which will have an impact on these programs resulting in raising the standards within the corrosion industry and ultimately provide the best solutions to our clients."
About MATCOR
MATCOR, Inc. is a leading cathodic protection and corrosion prevention engineering design firm, providing environmentally beneficial systems and services to global clients for nearly 40 years. An expert in the field of cathodic protection, MATCOR offers proprietary corrosion protection products, installation, cathodic protection testing, maintenance and complete corrosion protection project management. MATCOR specializes in protecting the infrastructure of the oil and gas, electric utility, transportation and construction industries. To learn more about MATCOR, visit matcor.com or call 800 523 6692.