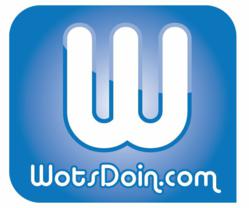 WotsDoin.com President and CEO Mr Stewart Whicker says "WotsDoin is totally committed to a zero tolerance stance on bullying, it is something we believe very strongly in."
Houston, TX (PRWEB) April 06, 2012
With privacy or lack of privacy on everyone's mind, WotsDoin.com Chief Marketing Strategist, Mr. Don Mast says, "People are really getting sick of unsolicited advertising and having their personal data bundled and sold as a commodity.
WotsDoin.com guarantees that we will never place unsolicited advertising on a user's profile."
As part of their commitment to online privacy, thew WotsDoin team are developing a patent pending self-serve incentive based Ad platform called YouAd which gives users the power to choose which Ads they see on their profile based on their specific needs and wants at any given time.
"Direct incentives by advertisers through real product or service related discounts, promotional offers & loyalty programs are expected to be a welcome reversal of the current status quo online," Don said.
Unlike all other social network sites, WotsDoin does not data mine personal information to facilitate unsolicited campaigns from any advertisers. In fact this dynamic social network site does not place any Ads onto anyone's profile page ever - this is their written guarantee.
WotsDoin is a social network which allows users to add their own personal style! With WotsDoin, you can customize personal profiles by including dynamic background designs that use photos or customized artwork. Family photos look spectacular on WotsDoin with cutting-edge photo uploading technology. Users can also promote a business, product or service with WotsDoin's dynamic display pages that help with brand awareness & recognition.
This new entrant to the social network world enhances the opportunity for businesses to stand out from the crowd through further engaging existing clients and securing new customers.
In addition to this, WotsDoin is a social network with a conscience primarily focused on promoting a strong & highly visible anti-bullying message by providing direct links to professional & proven resources for people that are in need of a little help.
WotsDoin.com Founder and CEO Mr. Stewart Whicker says, "WotsDoin is totally committed to a zero tolerance stance on bullying, it is something we believe very strongly in."
Recently conducted research across the globe has revealed several key negative points regarding all established & high profile social network sites and they include:

Lack of privacy on the network directly linked to personal information
A feeling of a loss of identity by users
High levels of cyber-bullying which occurs every day and everywhere along with a lack of accountability by the social network involved
Lack of simplicity in usage & application
For further information about WotsDoin.com please contact Mr. Stewart Whicker, Founder and CEO, at email at Stewart(at)WotsDoin(dot)com or Mr. Don Mast, Chief Marketing Strategist at (814) 330-1512 or by email at Donald(at)WotsDoin(dot)com.