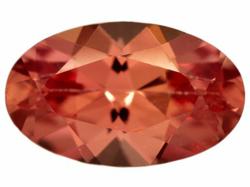 Our buyers travel the globe, going straight to the source seeking out the newest, most exclusive options in colored gemstones.
Knoxville, Tenn. (PRWEB) April 04, 2012
Jewelry Television® (JTV), the leading source of loose gemstones in the world, has announced plans to dedicate a portion of its monthly programming to colored gemstones in a special on-air event called Gem Days. JTV's Gem Days, to be held April 11-15, will showcase several new gemstone brands and colors that are being offered for the first time.
"Our buyers travel the globe, going straight to the source seeking out the newest, most exclusive options in colored gemstones," said Robin Hamilton, director of programming and merchandising at JTV. "Gem Days is an opportunity for us to present these findings to our customers, who are passionate about staying up-to-date with the latest gemstone trends."
One highly anticipated line of gemstones being unveiled during Gem Days is Royal Kalahandi Iolite™. This new offering is regal and luxurious, much like the Kalahandi region in India where it originates. The stones, which have a serene transparency, exhibit intensely rich blue hues. Customers can enjoy the excellent clarity, open color and wide variety of larger sized gems at the value they have come to expect from Jewelry Television.
Gem Days will also feature one of the rarest and most highly prized gems available, Padparadscha sapphire, which comes from the African country of Malawi. The southern African nation of Malawi has, in recent years, become known as a significant source of gemstones, including highly collectible sapphires. A new sapphire source for JTV, these stones come directly to customers from the mine and cutting facility and exhibit 100 percent all-natural, unheated color.
Sapphires are one of the hardest gemstones, second only to diamonds. These calibrated Padparadscha sapphires are much sought-after by collectors and are also an excellent choice for jewelry making due to their perfect blend of pink-orange color.
Also debuting during the Gem Days event are new colors of sapphire including Seafoam® Green, Seafoam® Blue, Denim® Blue, Mulanje™ and Cognac™. Each season Pantone, the world's authority on color and color trends, releases a list of shades having been identified as the top colors of the fashion season and JTV's colored gemstones to be featured during Gem Days are right on-trend.
Another highlight of Jewelry Television's Gem Days is Masasi Bordeaux Garnet™. This Tanzanian treasure was discovered in late spring of 2011 and is an exotic mix of three garnet species: Almandite, Spessartite and Grossularite. It exhibits unique color shifting properties and is now available in jewelry for the first time.
"Gem Days is a celebration of colored gemstones, which are at the heart of JTV. Everyone from seasoned gemstone collectors to novice enthusiasts can tune in and discover something they've never seen before," said Hamilton.
For more information about Gem Days or other events, please visit JTV.com.
About Jewelry Television®
Jewelry Television® (JTV) is the only broadcast shopping network that focuses exclusively on the sale of fine jewelry and gemstones. The privately-held company was founded in 1993 and broadcasts high definition programming 24 hours a day, seven days a week, to over 80 million unique households in the U.S. Jewelry Television® was recently ranked the 14th largest retailer of fine jewelry in the U.S. by National Jeweler. JTV.com is the fifth largest jewelry destination on the internet according to Internet Retailer's Top 500 Guide for 2010. For more information, visit JTV.com.
###