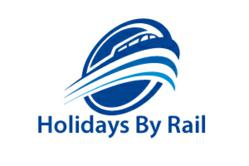 Norwich, Norfolk (PRWEB) April 05, 2012
Travellers wishing to customise their next train holiday need not look further than a tailor-made package from Holidays By Rail. From the peaks of the Canadian Rockies by train to America's National Parks, the Norwich-based specialty travel company designs itineraries to best meet the tastes and budgets of any holidaymaker.
Specialists in North America's extensive rail network, Holidays By Rail's tailor-made itineraries always include travel aboard iconic regional and long-distance trains connecting any number of destinations and activities. "Simply stated, the possibilities are endless," explained Eric Hutchins, Holidays By Rail's general manager. "Because there are innumerable combinations of city pairs and sightseeing, we've created several Experience packages that serve as the core of a North American train holiday with the ability to add additional days, destinations, train segments, and sightseeing activities built around it to create the perfect, one-of-a-kind package."
Popular Experience packages used as the building blocks for custom holidays include California Zephyr and Yellowstone and Empire Builder Experience as well as unique independent and escorted holidays including rail-cruise combination tours, rail through western Canada and the Canadian Rockies, and coast-to-coast travel across both the USA and Canada.
Tailor-made holidays can also be designed for travel throughout Europe using one of Holidays By Rail's new unescorted Europe packages as a basis for more customised itineraries.
To book a Holidays By Rail tailor-made train holiday or any 2012 rail package, contact a travel specialist at 0800 033 7960.
###
About Holidays By Rail:
Holidays By Rail is the one source for rail journeys throughout Europe, America, and Canada. Travellers can select from the largest assortment of worldwide independent train holidays, escorted rail tours, and luxury rail journeys as well as city breaks throughout Europe. For more information about Holidays By Rail and the company's products, visit http://www.holidaysbyrail.com or phone 0800 033 7960.