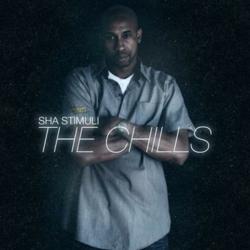 Miami, FL (PRWEB) April 04, 2012
Hip hop artist Sha Stimuli recently released his EP "The Chills (Broke at 30)." Coast 2 Coast Mixtapes presents the project, which is now available for purchase at Coast 2 Coast Mixtapes and other music retailers. "The Chills" features Sha Stimuli on tracks with guest artist appearances from Markque, Grafh, and Mr. Probz. Production credits include DJ Qvali, Radio Maschine, Focus, Bangout, G14 Productions, Pezey Krack, Clams Casino, and Nubbz.
Being the younger brother of Lord Digga, one of hip hop's notable producers, Brooklyn bred MC Sha Stimuli's spent most of his youth in the mix amongst hip hop legends like Master Ace, members of the Juice Crew, and Big Daddy Kane. Stimuli emerged on to the mixtape circuit, leaving a blazing trail of tracks on some of the hottest mixtapes in rotation. In 2003, he attacked the music scene with the release of his first mixtape "Let Me Show You the Way," where his smooth, conversation like flow, captivated hip-hop lovers. In October, Stimuli was featured in The Source magazine as its "Unsigned Hype." Stimuli continues to be featured in publications from Essence magazine to Vibe. He is featured on a Grand Theft Auto video game and his appearances on BET's Rap City "Spit Ya Game," and both of his MTV2 Freestyles are hailed as having the highest rotation numbers to date. Stimuli also appeaed in the feature film "Fighting" starring Terrence Howard and played the lead role in the independent film "Gotta Get Mine."
In addition, Stimuli has released dozens of critically acclaimed mixtapes and three for-purchase albums, including The Calling with Coast 2 Coast. The album is part of the "Rent Tape Series." He is a prolific writer online and recently penned his first book, entitled The Toilette Papers: The #1 Number 2 Book (Read Head Publishing).
"The Chills" is part of Stimuli's #TheRentTapeSeries, where he is releasing one EP per month for the entirety of 2012.
"The Chills (Broke at 30)" is available for purchase at http://coast2coastmixtapes.com/mixtapes/mixtapedetail.aspx/sha-stimuli-the-chills-broke-at-30.