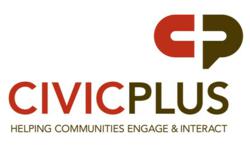 Manhattan, KS (PRWEB) April 03, 2012
CivicPlus, the leading developer of government websites and online community engagement systems, was awarded 38 new contracts in March to design and enhance government websites for cities, counties and associations in 20 states across America and in the Canadian provinces of Alberta and British Columbia.
CivicPlus will develop new or redesign websites for the following cities, counties and associations:

Alabama: Shelby County
Alberta: Wetaskiwin
Arizona: Coconino County
British Columbia: Salmon Arm
California: Colton, Lamesa and the Tulare County Association of Governments
Colorado: City and County of Broomfield
Connecticut: Norwich
Delaware: Newark
Florida: Cocoa, Dunnellon and Jupiter
Georgia: Savannah
Kansas: Andover
Kentucky: Association of Local Government Auditors
Massachusetts: Wilbraham
Minnesota: St. Joseph and Washington County
Nevada: White Pine County
New Jersey: Passaic County
Ohio: Athens
Oklahoma: Guymon
Pennsylvania: East Caln Township and the Professional Recyclers of Pennsylvania
Rhode Island: Rhode Island League of Cities
Texas: Granite Shoals, Grapevine, Marlin, Mathis, Plano, Seabrook and Shady Shores
Utah: Fruit Heights City
Virginia: Bristol, Loudoun County Sherriff's Department, Norfolk and Rockingham County
CivicPlus specializes in using advanced technology to develop websites that increase citizen engagement, government accountability and operational efficiencies. The company is a certified GSA Schedule contract holder for the U.S. Federal Government as an Information Technology Service provider (SIN 132-51) under the IT Schedule 70. CivicPlus also holds statewide master contracts for web hosting and development services with the Kansas Department of Administration and the Texas Department of Information Resources.
About CivicPlus
Based in Manhattan, KS, CivicPlus has designed more than 1,100 local government websites serving 42 million citizens throughout North America. A recipient of the Center for Digital Government's Best Fit Integrator Award for delivering extraordinary digital solutions to public IT projects, CivicPlus invests more than $1.17 million each year to research and develop new customizable, integrated eGovernment applications. CivicPlus transforms municipal websites into powerful two-way communication platforms that let citizens talk to and participate in local government. The innovative CivicPlus Government Content Management System™ now offers more than 60 applications including Citizen Request Tracker™, MuniMobile™, Facebook and economic development tools. Founded in 2001, CivicPlus was selected by Inc. Magazine as "One of the Fastest-Growing Privately Held Companies in the U.S." in 2011. For more information visit http://www.civicplus.com.