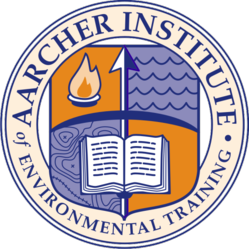 Where were these two instructors when I took Chemistry in college?!? I learned a lot and they made chemistry make sense!
San Juan, Puerto Rico (PRWEB) April 04, 2012
Environmental professionals with a working knowledge of environmental chemistry are better equipped to understand regulatory agency perspectives and address permit conditions, discharge and emissions limitations, hazardous materials and waste storage and management standards, safety requirements, laboratory analytical reports and environmental site assessment results.
Environmental Chemistry, Demystified is a chemistry for non-chemists course. Developed by Dr. Denise Turner, it does not require attendees to have any background in chemistry. Dr. Turner and William Spain have taught this course for nearly 20 years. Drawing on more than 50 years combined field expertise with chemicals, these two instructors provide simple, straightforward explanations of the chemistry behind important environmental topics and the science behind many global environmental problems.
Case studies and real world examples are used throughout the course to make the chemistry of everyday life, both at home and at work, more understandable. Attending this course will improve your ability to comprehend key data found in material safety data sheets, laboratory analytical reports, and environmental assessments.
The Environmental Chemistry Advanced course has been developed for environmental professionals without extensive chemistry education or training and is designed to expand upon the topics and elements addressed in Environmental Chemistry, Demystified. Straightforward, understandable explanations of the chemistry considerations and issues that impact important environmental compliance management considerations are provided. You will gain a new and immediately useful understanding of applied chemistry.
Environmental Chemistry, Demystified and Environmental Chemistry, Advanced are available individually and as a combined offering this May in San Juan, PR. The courses are being held at the Doubletree by Hilton San Juan at Gallery Plaza.
The Instructors:
Dr. Turner has more than 20 years of experience in environmental consulting, training, biomedical product development, and research. Dr. Turner's commercial consulting experience includes the development of a national safety program for an international paper company, as well as conducting a complete management/safety audit of a major U.S. nonprofit organization struggling with increased OSHA and FDA regulation.
William Spain has more than 35 years experience consulting, teaching, publishing, research, regulatory compliance, and technical management in occupational health and environmental science. He has worked for large corporations, the Federal Government, an engineering university, a national consulting/analytical/training corporation, and now a state government. This experience helps Mr. Spain understand and share the technical and other aspects of these professional fields from many different points of view.
Register for these and other Aarcher Institute environmental training courses on our website.
The Aarcher Institute of Environmental Training is an independently operated training institute supported by Aarcher, Inc., a well-respected environmental assessment, planning, and management firm.