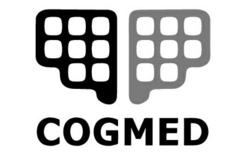 Bloomington, MN (PRWEB) April 03, 2012
A deficit in "working memory," the cognitive function that allows people to focus on tasks, can mean a lifetime of struggling in school, work and life. Faced with a group of students coping with this challenge, educators at Natalia Independent School District (ISD), located in a rural region outside of San Antonio, Texas, turned to Cogmed Working Memory Training from Pearson to help make those struggles a thing of the past.
"The Cogmed training was very, very successful with our first group of students, with nearly all of them showing dramatic improvement – of 16 to 25 percent – in working memory, and related gains in reading and math scores," said Rhonda Cunningham, the district's specialist in school psychology. Now months after completing the Cogmed program, the students are continuing to show improvement. "The gains are holding or even increasing," she said.
Cogmed Working Memory Training is an evidence-based, computerized program designed by leading neuroscientists to improve attention by effectively increasing working-memory capacity over a five-week training period. By training a tightly defined cognitive function with the Cogmed program, students create a cascading effect of improvements. They are better able to pay attention, resist distractions, self-manage and learn.
For nearly a decade, rigorous scientific research has been conducted and published in leading, peer-reviewed scientific journals, such as Science, Nature Neuroscience, and the Journal of the American Academy of Child and Adolescent Psychiatry, demonstrating that Cogmed training is effective. No other brain-training product or attention-training method has Cogmed's extensive foundation of research validation.
Implementation at Natalia ISD began last fall, after Cunningham conducted a literature review for her doctoral research and discovered compelling research about the Cogmed program. She started small – with a group of five students with identified learning disabilities, all sixth-graders with working-memory deficits. The sample group saw so much improvement after using the Cogmed program that she is now expanding the program to 30 additional special-education students in grades 2 through 12, all with attention deficits and learning disabilities, many of whom will be part of a formal research study.
In the past, Cunningham has tried every "low-tech" strategy she could find to help students with working-memory deficits, which are a common issue for students with learning disabilities. None, however, showed much promise, "until this," she said.
Since the initial group of students completed the training, their classroom teachers are reporting improvement in grades, better concentration and increased ability to remember what is taught, she said. "Teachers are asking about implementing the Cogmed program on a larger scale. Everyone wants it." Students, she said, are reporting that their academic work "is easier now – that they can focus better in math and reading."
Cunningham's vision is to provide remediation for students with disabilities to the point that they no longer need special-education services. Ultimately, she hopes to be able to screen students in kindergarten for working memory deficits and use the Cogmed program as an early intervention. "If we can find deficits early, there's enormous potential to turn things around," she said. "I'm excited to move forward with the Cogmed program with more of our students who have obstacles to learning."
"Natalia ISD's results are illustrative of what students across the U.S. are seeing as more and more educators recognize the power of Cogmed Working Memory Training," said Jonas Jendi, general manager and vice president, Cogmed, Clinical Assessment, Pearson. "They are realizing that students who struggle to concentrate on their schoolwork, get organized and behave appropriately in class are seeing improved academic performance and strong positive changes in behavior after completing the training."
To read a case study about Natalia ISD's success with Cogmed, go to http://www.cogmed.com/category/school-user-stories.
Pearson provides professional development and implementation support for schools that use Cogmed Working Memory Training. Introductory pricing is $980 for a group of students. For more information about Cogmed Working Memory training for schools, visit http://www.cogmed.com/educators.
About Pearson
Pearson, the world's leading learning company, has global reach and market-leading businesses in education, business information and consumer publishing (NYSE: PSO). For more information, visit http://www.pearsonassessments.com.
For more information: Adam Gaber, Pearson, 800-745-8489 / adam.gaber(at)pearson(dot)com / @apgaber (twitter)