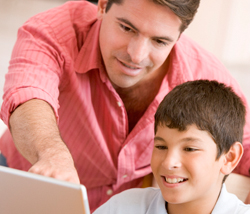 We're excited to expand our community involvement as we continue to grow
Chicago, IL (PRWEB) April 04, 2012
WyzAnt.com, the nation's largest network of private in-home tutors, was launched in 2005 to make the segmented tutoring industry more efficient and accessible for students and tutors. In 2008, the company relocated to Chicago and became an active member in Chicago's emerging technology industry.
Since moving to Chicago, WyzAnt's tutor base has grown by more than 500% and now features a network of over 40,000 tutors serving students in all 50 states. Students and parents may visit WyzAnt to search for tutors in a variety of disciplines and review tutor bios, backgrounds, student reviews, and even WyzAnt tutor videos to ensure they find the perfect match.
As the company grows, WyzAnt continues to find innovative ways to make affordable private education accessible to as many people as possible. In 2011 WyzAnt established a non-profit organization called WyzAid, aimed at helping other non-profits locate qualified volunteer tutors for at-risk youth. Right now WyzAid serves the Chicago community by working with partners like the Illinois Education Foundation.
In 2010, WyzAnt announced the creation of its annual college scholarship contest and awarded three college students a combined $6,000 in scholarship funding. In May, WyzAnt will announce the winners of its 2011 college scholarship contest and award a total of $10,000 to three deserving recipients.
In recent months, the WyzAnt office has expanded its community involvement by working with local Chicago charities. Last fall WyzAnt employees collected over 200 items of non-perishable food for the Greater Chicago Food Depository's holiday supply. In February, WyzAnt employees contributed more than 250 books and DVDs to Open Books, a resale store whose proceeds fund a variety of literacy programs.
"We're honored to be able to work with local organizations that have such a positive impact on people's lives," said WyzAnt community outreach coordinator Katherine Brichacek. "Seeing the office rally together to meet our donation goals is really rewarding and we're excited to expand our community involvement as we continue to grow. "
Committed to supporting the Chicago non-profit community year round, WyzAnt's upcoming philanthropic efforts will support 826 Chicago, a volunteer tutoring center also located in the Bucktown neighborhood. Starting this spring, WyzAnt will collect office supplies and snacks to assist 826 Chicago's after school programs.
# # #
About this Company:
WyzAnt, Inc. is a national tutor-student matching service specializing in connecting students with qualified in-home tutors. Interested parties can learn more about the company on the WyzAnt Facebook page or comment on WyzAnt's community involvement on WyzAnt's Twitter Page.