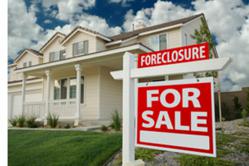 "As a leader in the marketplace, AMI continues to educate and provide community associations with the solutions and tools they need to manage homeowner concerns and perform their jobs more efficiently and cost-effectively."
The Woodlands, TX (PRWEB) April 03, 2012
Community associations across the U.S. continue to struggle with major financial challenges stemming from the mortgage foreclosure crisis and economic downturn. To help associations effectively manage these important issues, Association Management, Inc. (AMI), a FirstService Residential Management company, will host "Collections and Foreclosures: How to Comply with the New Texas Legislative Requirement" on April 12, 2012 in The Woodlands, Texas.
The free educational seminar will be presented by Attorneys Roy Hailey and Brad Kitchens of Butler | Hailey, which specializes in assisting and representing property owners associations and developers.
According to a recent Community Associations Institute (CAI) survey, approximately 25% of community managers reported vacancy rates greater than 5% as a direct result of foreclosure. Uncollected assessments from vacant homes place added financial strain on the remaining homeowners, as well as on community associations, which rely on assessments to fund essential services and amenities such as landscaping, utilities, trash pickup, road and building maintenance, swimming pools and playgrounds.
AMI's upcoming Collections and Foreclosures seminar will outline proven steps that community associations can take to effectively manage foreclosure-induced budgetary shortfalls while remaining in compliance with new Texas legislative requirements.
"This important seminar is a mission critical tool designed to help community associations proactively address the growing challenges of foreclosure in their communities," said David Regenbaum, CEO of AMI. "As a leader in the marketplace, AMI continues to educate and provide community associations with the solutions and tools they need to manage homeowner concerns and perform their jobs more efficiently and cost-effectively."
To register for the seminar or obtain additional information, please contact Amber Vermillion at AMI at (713) 932-1122 or avermillion(at)amitx(dot)com
Association Management, Inc. (AMI) offers a full range of professional residential and commercial association management services to over 260 communities in Houston, Austin, and San Antonio and surrounding areas. Please visit http://www.amitx.com for more information on AMI services.
Association Management, Inc. (AMI) is a subsidiary of FirstService Residential Management (FSR). FSR is the largest manager of residential communities in North America, overseeing more than 5,600 properties and over 1.3 million residential units. FirstService Residential is a subsidiary of FirstService Corporation (NASDAQ: FSRV, TSX: FSV), a global leader in the rapidly growing real estate services sector providing a variety of services in commercial real estate, residential property management and property services. More information about FirstService is available at http://www.firstservice.com.
Sources: Survey information is courtesy of Community Associations Institute. Learn more at http://www.caionline.org.