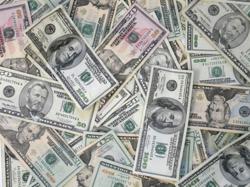 San Diego, CA (PRWEB) April 03, 2012
On April 2nd, Liberty Coin & Precious Metals told its customers in its company newsletter, "The Liberty Letter," that it is now time to cash out of stocks. Citing the historic Q1 of 2012, the company wrote:
"Time to cash out your 401(k) statement! The first quarter is now history and it was the best for stocks since 1998. Friday saw the Dow Jones Industrial Average close at 13,212.04, as well as the S&P 500 finishing at 1,408.47, 8%, and 12% gains respectively. If that's not enough, throw the Nasdaq's best quarterly performance since 1991 into the mix, and you'd never think that hard assets were on the rise as well."
The precious metals and bullion dealer out of San Diego, California also wrote in the newsletter about the great quarter for hard assets enjoyed from January to the end of March. Gold (7%), silver (11.6%), platinum (16.4%) and palladium (no gain) all gained or maintained recent highs based on uncertainty over the future of the US Dollar, which, in the past three-and-a-half years, has seen unprecedented trillions of liquidity created by decree through the Federal Reserve.
Liberty Coin & Precious Metals remains skeptical in its economic forecasts, pointing towards monetization of the debt and poor jobs growth as the reasons why. In the Liberty Letter, the company wrote:
"But where is the money really coming from? $3.6 trillion dollars have been added to U.S. stock since the S&P 500 fell to the years' low in October, and have climbed back to the levels of pre-market meltdown of fall 2008. Moreover, there has been excessive printing by the Federal Reserve, funding expeditions far-and-wide, such as bailing out Europe and buoying the stock market here at home.
"Nonetheless, the fundamentals which caused the 2008 banking crisis still remain. If anything, they have only become more solid, as the derivatives market has expanded exponentially along with the money supply, and today all of the major indexes in the United States stand at their recent highs. Many remain rightfully skeptical, as in March US Mint sales were up from the prior months, hinting at steadfast demand for the two hedges against inflation and economic chaos."
The company suggested to its readers that they consider moving their IRA and 401ks into a precious metals IRA, so as to enjoy the security of gold and silver investments. According to the company, now offers a great opportunity for individuals to exit from mutual funds and other paper assets in favor of stores of wealth which have withstood the test of history: gold & silver.
Most intriguingly, gold and silver, after reaching highs of $1,920 and $49 respectively, have been consolidating, thus making now an excellent time to try the water.