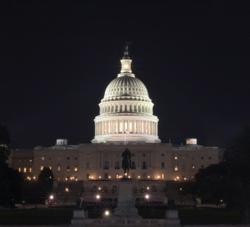 Issues related to hospital leadership, governance, and safety, including leadership training and the unique needs of both safety net and rural hospitals.
Washington, DC (PRWEB) April 10, 2012
Leaders will be brought together by TMIT on Friday, April 27, 2012, 10:00 a.m. - 4:00 p.m. ET, for a Patient Safety and High Performance Leadership Summit: Issues in Governance, National Collaboratives, and Healthcare Information Technologies. The program will be broadcast live over the Internet and Twitter hashtag is #HITTMIT. Register for global broadcast and find a complete list of speakers at http://www.safetyleaders.org.
Panelists include: David Hunt, MD; Rep. Dana Rohrabacher; Dennis Wagner, MPA; Charles Denham, MD; Sully Sullenberger; John Nance, JD; James Bagian, MD; David Bates, MD; David Classen, MD; Regina Holliday; and Trisha Torrey.
A number of very important topics dealing with patient safety, related to Health Information Technology (HIT) and imaging, will be addressed. They include:

topics in the recent Institute of Medicine H.I.T. and Patient Safety Report;
a concept and paper proposing an NTSB for healthcare;
progress on the TMIT Computerized Prescriber Order Entry-Electronic Health Record (CPOE-EHR) flight simulator that measures hospital safety;
results of the Greenlight Program reported by national high performance leaders;
updates on government programs such as Partnership for Patients; the Agency for Healthcare Research and Quality (AHRQ); and the Office of the Assistant Secretary of Health, Department of Health and Human Services (HHS);
results of The 5 Rights of Imaging™ Program driving patient safety and high performance imaging; and
issues related to hospital leadership, governance, and safety, including leadership training and the unique needs of both safety-net and rural hospitals.
The meeting will comprise multiple segments, consisting of eight-minute presentations followed by interactive panel discussions. An agenda is available at http://www.safetyleaders.org/HITmeeting2012/agenda.jsp and is subject to change up to the summit date.
The documentary, Surfing the Healthcare Tsunami: Bring Your Best Board™, will be premiered that evening for national leaders and the public. This documentary is the second in a series of more than five that are in the TMIT productions pipeline. Chasing Zero: Winning the War on Healthcare Harm™ was the first TMIT patient safety documentary.
About TMIT
Texas Medical Institute of Technology (TMIT) is a medical research organization, founded in 1984, dedicated to accelerating performance solutions that save lives, save money, and build value in the communities they serve and ventures they undertake. Their core values drive their behaviors and in turn drive their culture. TMIT applies the Institute of Medicine's (IOM) design principles of patient-centeredness, evidence-based medicine, and systems performance improvement. TMIT is driving production of multimedia development of stories to improve patient safety in hospitals.
Contact:
Franck Guilloteau
TMIT
512-473-2370
Chazing Zero® is a registered trademark of CareFusion Corporation.