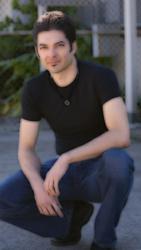 Dating Advice For Men: How to date women as if it were "big business..."
San Mateo, CA (PRWEB) April 10, 2012
Millions of men have found success in the dating pool, so it doesn' t make sense why so many others continually strike out. It seems like it should be simple, but the reality is that dating is not necessarily an cinch for all men, Xuma says in his new report on dating advice for men.
Whether a man wants to date ten girls at once, or is looking for that special someone to settle down, he needs to treat it like a business, Xuma says in his report.
Xuma outlines key steps to success by treating dating as a business model.
"Getting a date and possibly a girlfriend down the road is ultimately all about being a good salesman," Xuma says. "That means that men need to sell themselves as a highly sought after product."
In addition, Xuma says, men need to run the numbers.
"There are lots and lots of single women out there, but only a few pearls," Xuma says in his report giving tips on getting a girlfriend. "Men who realize that at the start are ahead of the game. That realization also means that men might have to open a lot of oysters to find a pearl. Translated to the sales world, that means a man might have to make a lot of sales calls, giving his sales pitch to many women before he decides to close the deal."
In other words, Xuma explains in his report, men need to be willing to meet as many women as possible in the hopes of finding the right women to date.
To gear up for this venture, men need to perfect their sales pitch.
"Men need to create that famous elevator speech – the one they would give to Trump during an elevator ride to get him to invest in their business," Xuma said. "Well dating is the same way. Men need to have a clear pitch that is short and concise and shows a girl why they are a catch and worth spending time with."
The next important step Xuma explains in his radical "get woman" report is how men close the deal.
"Many, many salesmen never close a deal because they neglect to do one key thing – ask for the sale," Xuma says in his report on dating advice for men. "People are so afraid to ask for anything from someone else that a lot of times the woman is just waiting to say yes, but never has a chance."
Xuma has spent years teaching hundreds of men flirting tips for guys and has been a dating expert and attraction adviser for more than 10 years. He has appeared on ABC and CBS television, as well as Playboy radio. He's the author of The Bad Boy Formula, Secrets of the Alpha Male, the Girlfriend Training Program, and numerous other books and articles. He has also been recognized for his work sharing dating advice for guys and sharing tips on pick up artist techniques and dating advice for men.
For more information, visit Carlos Xuma's website at http://www.datingdynamics.com