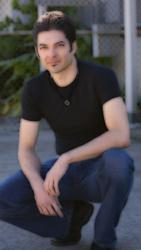 New Report Unveils Secret to How To Seduce A Woman
San Mateo, CA (PRWEB) April 12, 2012
When it comes down to it, a man should view every interaction with a woman with one purpose and one goal — to spark attraction and attract women, Xuma says in his new report.
"The goal of a long, in-depth conversation is really to build up the attraction a woman feels for a man and gives the man an opportunity to get to know her and learn what she likes and what she doesn't like," Xuma says. "Ultimately, the conversation leads to seduction."
In his new report on how to seduce a woman, Xuma shares a series of questions men should ask women that will help women associate positive feeling with the man. He calls them the "intrigue questions."
Xuma's report not only outlines the questions men should ask, but also provides ground rules for how they should be asked.
For instance, a man should first tell the woman the reason he is going to ask her that question.
"A man might say that he was driving by an amusement park yesterday and thought how interesting amusement parks were. He then tells the woman that seeing the rides led him to ponder how the rides at the park are designed," Xuma says. "The man's next step is to tie that statement he just made into an emotion on the woman's part."
For instance, Xuma says in his report on approaching women. "He might tie that statement into an emotion by mentioning that the designers create a ride that is the perfect combination of dangerous, thrilling, exciting and addicting to the rider gets a rush."
The next step is for the man to ask the woman about her favorite amusement park ride and how that makes her feel.
As Xuma outlines in his report on how to seduce a woman, this seemingly simple technique of asking questions of intrigue, effectively make a woman associate that exciting feeling of being on a ride at an amusement park with the man who is asking her these intrigue questions.
"Done correctly, this is a really effective method to spark attraction and ultimately, to seduce a woman," Xuma says.
Also, in his report on how to seduce a woman, Xuma gives specific details of what men should avoid when they are embarking on a series of intrigue questions.
For instance, Xuma tells men to never be self-deprecating during this process. He also advised men to avoid talk about anything that is violent or controversial, such as religion and politics.
Xuma has spent years teaching hundreds of men flirting tips for guys and has been a dating expert and attraction adviser for more than 10 years. He has appeared on ABC and CBS television, as well as Playboy radio. He's the author of The Bad Boy Formula, Secrets of the Alpha Male, the Girlfriend Training Program, and numerous other books and articles. He has also been recognized for his work sharing dating advice for guys and sharing tips on pick up artist techniques and seduction techniques.
For more information, visit Carlos Xuma's website at http://www.datingdynamics.com.