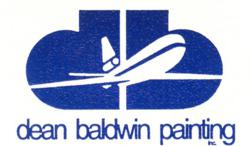 "Dean Baldwin is a true master of their craft, and we cannot thank them enough for their support" - Rick Pineda
Boston, MA (PRWEB) April 04, 2012
Dean Baldwin Painting saw their latest successful project hit the skies this past week with the ceremonial unveiling of JetBlue's Red Sox-themed Airbus A320 aircraft. The aircraft painting company completed the project to stellar praise from employees, JetBlue representatives, and Red Sox Business partners. The quality of the aircraft painter's work has led to a huge amount of media and internet buzz surrounding the custom plane, and an increase in aircraft painting contracts for the privately owned company.
The paint design, heavily influenced by the Red Sox's classic away uniforms, includes a grey body with the iconic Red Sox logo on the tail end of the aircraft. Blue wing tips complement the style and another logo and banner indicating Fenway Park's 100th anniversary resides closer to the plane's nose. Dean Baldwin Painting's craftsmanship was admired during a ceremony at Boston's Logan International Airport and followed by an inaugural flight to Fort Myers, FL.
"Dean Baldwin is a true master of their craft and we cannot thank them enough for their support," said National Sponsorships Coordinator Rick Pineda. Customers, JetBlue, and the Boston Red Sox are all delighted with the aircraft painter's work. "
This is not Dean Baldwin Painting's first time working with JetBlue. The aviation painter was first approached by JetBlue for work in 2010, and their continued quality work has led to plans to paint 20 more A320 aircraft for JetBlue this year.