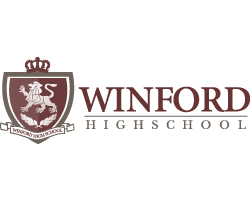 Orlando, FL (PRWEB) April 05, 2012
WinFord High School has accepted enrollments from 750 high school students who sought online high school diploma under its admission program, the Admission Committee announced today.
The students were selected from 3,369 students who applied for online high school diploma at WinFord through the set criteria for enrollment. The number of early applicants, compared to last year, has increased by 37 percent, which is a record for WinFord High School.
"WinFord High School attracts an exceptional number of highly competent and deserving high school students and we are privileged by the interest and trust students have shown in WinFord," said Russell Hantz, dean at WinFord High School.
He went on to say that students have become smarter and wanted to plan their schedule ahead of time and we encourage them to do that. WinFord High School congratulated all successful students by email and short text messages.
Students can enroll for an online high school diploma offered by WinFord High School throughout the year, in an effort to provide them with the opportunity to enroll with the most flexible and rich learning environment.
In 2012, more than 10,000 students are expected to enroll with WinFord High School to pursue an online high school diploma. Every year thousands of students seek WinFord accredited high school diploma to brighten their future prospects. WinFord High School clearly provides an academic breakthrough to students, working adults, veterans, and housewives, who cannot attend traditional schools due to personal or professional commitments. As an alternative, they can earn an accredited and an internationally recognized high school diploma without rescheduling their existing routine.
About WinFord High School
WinFord High School offers a highly flexible and convenient online high school diploma program, allowing you to pursue an extremely affordable, self-paced, and flexible education without having to attending classes. Our internationally accredited and affordable diploma ensures success of students because of our comprehensive courses that equip students with necessary skills needed to have a bright future.