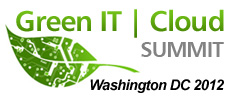 Herndon, VA (PRWEB) April 04, 2012
The Green IT Council is proud to announce another speaker for the Green IT and Cloud Computing Summit 2012. Dr. David Paschane is an Organizational Architect with the U.S. Department of Veterans Affairs, and an Associate Research Professor with UMBC. He currently directs strategic initiatives for the National Capital Region's Information and Technology Office. His research and applied work is in psychological, organizational, technological, and systems methods for improving performance in bureaucracies, and the development of distributed healthcare infrastructures. Dr. Paschane writes and speaks on methods of better government and the application of the Performance Architectural Science Systems (PASS) discipline, has published in several peer-reviewed academic journals, and is the recipient of the Army's Achievement Medal and the Department of Health and Human Services' Award of Excellence.
About VA
Mission Statement
To fulfill President Lincoln's promise "To care for him who shall have borne the battle, and for his widow, and his orphan" by serving and honoring the men and women who are America's veterans.
VA Core Values and Characteristics
Core values describe an organization's culture and character and serve as the foundation for the way individuals in an organization interact with each other and with people outside of the organization. The Department of Veterans Affairs Core Values and Characteristics apply across the entire VA enterprise.
About the Green IT Council
The Green IT Council is a non-profit initiative started by leading experts in the IT Industry. The purpose of the Green IT Council is to educate IT professionals, managers, and government on the need for eco-friendly technology. The council works with leading experts to determine a standard for Eco-friendly technology, and the true environmental impact. It recognizes and awards companies showing a forward thinking view of technology and its environmental impact. http://www.greenITcouncil.org