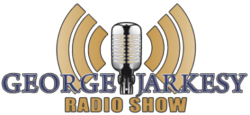 "I think you are going to continue to see a $15 to $20 premium in this because of the situation in Iran."
Houston, Texas (PRWEB) April 04, 2012
On March 30th, 2012 The George Jarkesy Show welcomed Dan Steffens, the President of The Energy Prospectus Group and the Energy Sector Expert of The National Eagles and Angels Association to the Show. Mr. Steffens and host George Jarkesy talked about the current dip in oil prices and the outlook for oil prices going forward in 2012. Mr. Steffens stated that he felt that in regard to the current price of oil just on the fundamentals would be in the $90 range and he stated "I think you are going to continue to see a $15 to $20 premium in this because of the situation in Iran."
Mr. Steffens also discussed the price being related to talk of President Obama releasing oil from the Strategic Petroleum Reserve to counter the effect of the U.S. and Western sanctions on Iran. Mr. Steffens also cited other factors in the dip in prices including the completion of the quarter and the end of the month. Mr Jarkesy stated, "My take on it is that inflation is going to continue to push oil prices higher." Interestingly, Mr. Steffens also pointed out the link historically between oil and gold as hedges against inflation and he felt that this is a very good reason to have some exposure to oil in your portfolio as a hedge against inflation.
You can find out more by visiting http://www.georgejarkesy.com. On the site you can Listen Live from 4-5 PM EST Monday through Friday, listen to past shows, download shows on Apple iTunes, learn about upcoming events and guests, and help the individual investor stay up to date on the need to know news. Recent guests on the show have included experts on economics and finance such as Dr. Tomas Sowell, Tobin Smith and John Mauldin.
About Energy Prospectus Group
The Energy Prospectus Group, founded in 2001,and based in Houston, Texas is a network of oil and gas industry professionals, retail and institutional investors, who share information and ideas to the benefit of all members.
About Jarkesy & Company
George Jarkesy is a money manager and professional investor, respected financial and corporate advisor, and radio host of the nationally syndicated 'The George Jarkesy Show'. He is a frequent market commentator and guest on FOX Business News, FOX & Friends, and CNBC. George started his career in the financial services industry with a New York Stock Exchange member. George also serves on the Finance Committee of the Republican National Committee and is an active member of the National Investment Banking Association, The Jarkesy Foundation, and Chairman of The National Eagles and Angels Association.
Associate Director of Operations
Jessica(at)jarkesy(dot)com
(281) 290-6655 x204