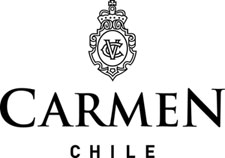 St. Helena, CA (PRWEB) April 04, 2012
Trinchero Family Estates (TFE), importer of Carmen Wines, today announced Carmen earned the Accredited Sustainable Certification by Wines of Chile (WOC). WOC created the Sustainability Program to recognize winegrowers and winemakers who reflect WOC's core principles of conservation, sustainability, and wise stewardship of the land. This achievement reinforces Carmen's steadfast commitment to sustainability.
Founded in 1850, Carmen is Chile's first wine producer. Landmarks in its history include the rediscovery of the Carmenère grape – once presumed extinct – variety in its vineyards. This marked a turning point in the national and international wine industry and made Carmen the force behind Carmenére in Chile.
Carmen's expert winemaking team travelled throughout Chile analyzing each viticultural area's climate, soils, and temperatures in search of the best appellations. As a result, Carmen owns vineyards in Chile's premier wine growing regions including Casa Blanca, Leyda, Alto Maipo, Colchagua and Apalta. Each vineyard showcases a varietal that best represents the vineyard's unique character and terroir.
Today Carmen is dedicated to protecting the biodiversity of their vineyards, not compromising natural resources and using sustainable farming practices. "It is a tremendous honor to be recognized by Wines of Chile as a leader in sustainability. Our environment and people are healthier because of our commitment to sustainable agriculture, and we can only hope to influence others to follow in our footsteps" says USA Export Director of Carmen Wines, Hector Torres.
Carmen further extends their environmental responsibilities to the general operations of the winery. In an effort to lower carbon emissions, Carmen dramatically reduced its chemical use by using pruned organic material and manure as natural fertilizer. Furthermore, Carmen leads the use of lighter-weight bottles and employs earth-friendly packaging. Their use of lighter-weight bottles reduces the consumption of glass and the polluting gases produced during the manufacturing and transportation processes. Carmen understands the importance of preserving the land for generations to come and has taken a proactive role to always practice sustainable agriculture. Carmen is creating a model of quality and environmental sustainability for other wineries to follow.
Trinchero Family Estates is wholly owned and operated by the Trinchero family, Napa Valley vintners since 1947. The company produces more than 28 brands of wine including Sutter Home, Trinchero Napa Valley, Main Street, Napa Cellars, Terra d'Oro, Montevina, Seaglass, Trinity Oaks, Folie à Deux, Ménage à Trois, and the number one alcohol-removed wine, Fre. The company also imports Angove Family Winemakers Australia, Doña Paula wines of Argentina, Carmen wines of Chile and markets and sells the Three Thieves and Joel Gott brands. To learn more visit http://www.tfewines.com or http://www.carmen.com.
Media Contact:
Carissa Abazia
Trinchero Family Estates
Public Relations Specialist
Office ~ 707.963.5928 ext. 2610
Cell ~ 707.321.7019
cabazia (at) tfewines (dot) com
http://www.tfewines.com