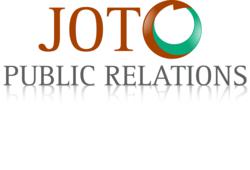 Goodwill and corporate responsibility mean that as a company, as a CEO, you stand for something – something good. In addition to it helping the bottom line, you are contributing to helping others – it's good business karma
Tampa Bay, Fla (PRWEB) April 09, 2012
After Chipotle Mexican Grill decided to ban the use of gestation stalls (2 x 7 foot crates which prevents a pregnant pig's mobility) in building its supply chain, McDonalds quickly followed suit. . Both companies recognized that while sales figures and dividends have their place, there's another driver just as vital to the bottom line: goodwill. CEO of Clearwater based JoTo PR, Karla Jo Helms agrees with recent efforts made by these fast food companies; and how it can apply to any business.
Experts specializing in business investment say businesses looking to make more money and add value to their corporate investment need to build their goodwill quotient as aggressively as their sales quotient. When it comes to buying, building or selling a business, reputation does matter. And a good reputation is built on goodwill- which is defined as the value of intangible assets such as a strong brand name, good customer relations, good employee relations and any patents or proprietary technology¹.
Even established brands such as McDonalds continue to strive to increase their goodwill quotient. Taking its cue from Chipotle, it recently announced plans to phase out the practice of using small stalls to immobilize pregnant pigs in an effort to increase its corporate responsibility with regard to humane treatment throughout its supply chain².
"The goodwill factor is a ripple effect that has many positive ramifications that one could never expect," explains Karla Jo Helms, CEO of JoTo PR, a public relations firm that specializes in business PR strategies. "It translates to higher quality employees applying to your company and better long-term customers seeking you out. A good reputation even provides protection through peers in the community from anyone who would say something negative about you."
Helms advises that companies looking to up their goodwill ante should start by looking at the audiences they serve: Community, creditors, customers, staff and the global public. Some of her suggestions include:
•Getting involved in the local community—not only through donations but by serving on boards

Joining local chambers of commerce
Keeping finances in good order to maintain goodwill with banks and creditors
Offering employees opportunities to enhance their skills through continuing education and training
Announcing all reputation-enhancing activities with a press releases to position company as an ambassador of goodwill
"Goodwill and corporate responsibility mean that as a company, as a CEO, you stand for something – something good," says Helms. "In addition to it helping the bottom line, you are contributing to helping others – it's good business karma."
For more information on JoTo PR, http://www.jotopr.com.
About JoToPR:
Based in Tampa Bay, Florida, JoTo PR is an established Tampa Bay public relations agency founded by public relations veterans and innovators Karla Jo Helms and Diane D. Stein. The duo launched their PR firm after careers in corporate PR to meet a growing demand for new media expertise for entrepreneurs. JoTo is a business PR agency, blending proven traditional approaches with the latest technology to deliver the best advantages of both worlds. JoTo's holistic approach to Business PR and marketing begins with strategic planning and leads to a fully integrated program that is designed to optimize communication, improve return on investment (ROI) and expand business opportunities. The firm also specializes in crisis management public relations. For more information, visit JoTo PR online at http://www.jotopr.com.
1 South Florida Businesses 4 Sale. "Buying a Business: What is Goodwill?" http://www.sflabusinesses4sale.com/information/business_broker_info_detail.php?ArticleID=106.
2 PR News for Smart Communicators. "Keeping in Step with Chipotle, McDonald's Says It Cares, Too." February 13, 2012 online edition: http://www.prnewsonline.com/free/Keeping-in-Step-With-Chipotle-McDonalds-Says-it-Cares-Too_16043.html.