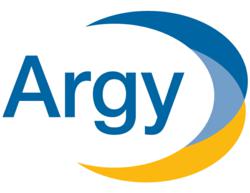 McLean, VA (PRWEB) April 03, 2012
Argy is proud to congratulate those businesses honored at SmartCEO's recent SmartCXO Awards on March 28, 2012. We were pleased to sponsor this event and to see so many of our clients, partners and vendors recognized. This is the second year that SmartCEO has hosted the SmartCXO Awards. The awards recognize executives who have gone above and beyond to support their organizations' initiatives in the categories of CFO, COO, CIO/CTO and Executive Management Teams.
We would like to extend special congratulations to Argy's clients, partners and vendors:
CFO Award Recipients

Jeff Bell, STG International
Edward Berkowitz, American Cadastre, LLC
Michael Corkery, Deltek
Fred Driscoli, Novavax
Tomas Esterrich, MicroTech
CIO/CTO Award Recipients
Loran Ambs, Ideal Innovations
Mark Heys, Vocus
Executive Management Team Award Recipient
James W. Hester, Foxhole Technology
About Argy, Wiltse & Robinson, P.C.
Headquartered in McLean, Virginia, with offices in Bethesda, Maryland, and Fort Lauderdale, Florida, Argy, Wiltse & Robinson, P.C. (Argy) provides specialized tax, accounting and business consulting services. The company — one of the largest public accounting firms in the Washington metropolitan region — serves a broad base of clients in the government contracting, nonprofit, technology, real estate, medical, publishing, professional services and hospitality sectors. Argy's exceptional service and consistent rapid growth have been recognized by such publications as Inside Public Accounting, American City Business Journals, Accounting Today, Public Accounting Report and Forbes. For more information, visit http://www.argy.com.