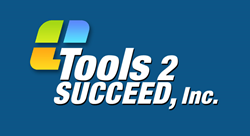 I am excited to bring this to my team and start establishing some meaningful (and measureable) initiatives
Los Angeles, CA (PRWEB) April 03, 2012
In this interactive Keeping Score on Organizational Goals webinar, participants learn:

Three reasons to develop metrics to track organizational performance
The building blocks of scorekeeping
To identify Key Result Areas (KRA's)
To establish goals & metrics in each KRA
To assess current performanceTo evaluate your organizational feedback system
Webinar Outline:
Most important factor in success?
Planning - what is working/not working?
The importance of keeping score
Benefits of knowing the score
Airplane simulation exercise
Facts about keeping score
Steps in keeping score
Score examples
Identify KRA's
Establish units of measure
Assess current performance
Set SMART goals
Scorekeeping matrix
Feedback
Summary
Q&A
Performance Plan
The webinar will take place from 9 AM to 11 AM Pacific Time on Wednesday, May 16, 2012. A video recording is also available now.
HR Professionals: This Organizational Goals webinar has been pre-approved for 2.0 Strategic Business recertification credit hours toward PHR, SPHR and GPHR recertification through the HR Certification Institute. For more information about certification or recertification, please visit the HR Certification Institute website at http://www.hrci.org
For more information and webinar registration, please visit http://www.tools2succeed.com/webinars/goalswebinar.html
About Tools 2 Succeed, Inc:
Tools 2 Succeed provides business training, consulting, and coaching services to facilitate organizational growth and change. Services include onsite employee development training, leadership workshops, outplacement services,behavioral assessments, and an extensive offering of e-learning courses. The company is based in Southern California and has a worldwide team of facilitators who can provide onsite training and consulting.
Tools 2 Succeed is an Approved Provider of the Human Resources Certification Institute (HRCI), offering interactive workshops, webinars, and online e-Learning courses for HRCI recertification credit.