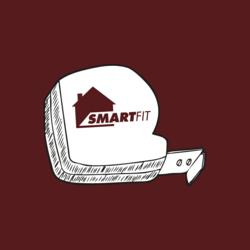 It's as 'smart' as it gets, and that's why we named it, SmartFit.
Chicago, IL (PRWEB) April 04, 2012
WarmlyYours Radiant Heating, makers of energy-efficient radiant electric heating solutions for any flooring surface and bathroom spas, announced the addition of another service to their Smart Advantage (http://www.warmlyyours.com/tools) suite. WarmlyYours is the first in the industry to introduce and offer an in-home professional, error-free measurement service, at no cost to the homeowner or trade professional.
This service fits exactly in line with the company's philosophy that it is important to "always begin with accuracy in mind."
"With any floor-heating project, accurate measurements are a must, in order to start off your project on the right foot," said WarmlyYours President and Owner Julia Billen. "To give you the best custom installation SmartPlan for your project, we want to ensure that you have the most precise measurements of the room that you want to heat – while also making your installation easier, exact, and efficient. It's as 'smart' as it gets, and that's why we named it, SmartFit."
The SmartFit service, in partnership with MeasureComp, utilizes a computerized drawing process to ensure that requested areas are measured and all required information is obtained. Every area is scaled to the exact size while on site, minimizing the risk of errors.
WarmlyYours has purposed this service for both the homeowner and the trade professional. For the trade professional, WarmlyYours sees the use of this Smart Service to provide a value-added to their client-base, as well as to make it easier to quote and add radiant heating to all of their clients' projects.
The complete SmartFit measurement readings provide the homeowner and installer with:

Easy-to-read measurement plans with guaranteed accuracy
Amount of material needed by yardage/square footage
Details about existing floor conditions
Wall footage in linear feet by area
Floor heating thermostat location
Other key benefits of the SmartFit In-Home Measuring Service are:

Secure in-home service provided by bonded and biennially-screened professionals
MeasureComp service, trusted and used by many prominent companies across the U.S.
Next day appointments in most markets, using a real-time online calendar
Large network of over 570 measure technicians currently servicing 49 states
Quick response to requests and customization to fit your needs
All plans are reviewed and signed for by you, to ensure that no areas are missed
Free recalculations
This service is offered in 49 states and next day appointments are generally available. Call (800) 875-5285 or visit us on the web, http://www.warmlyyours.com/tools/in-home-measurements, for more information.
Company Information
With trusted industry experience, 12+ years of business, WarmlyYours, located in USA and Canada, offers the industry's most innovative energy-efficient and maintenance-free electric radiant heating solutions for virtually any flooring surface and radiant heat solutions for any room. WarmlyYours offers the hottest floor-heating mat on the market, with a fully heated roll that utilizes a full 15-watt per square foot.