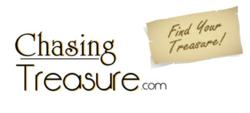 When you have questions you will find our staff knowledgeable and ready to provide personalized service and attention.
Spokane, WA (PRWEB) April 05, 2012
"We are so pleased to get the excellent rating for customer service at our online jewelry box store," said Karen Mollison.
Mollison is managing partner for Chasing Treasure, an online store where you can buy jewelry boxes and jewelry related gifts. Based in Spokane, Chasing Treasure offers several hundred quality jewelry boxes ranging from small travel jewelry organizers to floor standing jewelry armoires.
"The excellent rating comes from STELLAService, a firm that rates the customer service performance of many online businesses and they recently recognized Chasing Treasure as having outstanding customer service," she explained.
STELLAService leverages a nationwide network of "mystery shoppers" to stress test more than 300 different elements of the online customer experience by using "the most robust evaluation methodology ever assembled for online customer service," added Mollison.
According to information from STELLAService, less than 50% of online businesses get an excellent rating and only these firms are able to display the STELLAService seal on their sites. "This seal is the only 'trustmark' on the web that objectively and credibly communicates to shoppers that a business is truly dedicated to providing great customer service." said a StellaService spokesperson.
"We are determined to provide top-notch customer service," said Mollison. "our customer service reps take care to handle questions quickly and we offer returns, replacements and exchanges," she explained.
"In addition, our phones are answered in house and not by a call center. When you have questions you will find our staff knowledgeable and ready to provide personalized service and attention," she added.
To celebrate the excellent rating from STELLAService and help customers shopping for great Mother's Day gifts, Mollison said that customers can get a 10% discount on all jewelry boxes for women during the entire month of April by using the promotion code STELLA10.
Mollison also said that the Chasing Treasure website is user-friendly and the site "makes it easy for shoppers to select the best possible products."
She called attention to the customer reviews on popular items such as a large oak jewelry box and the "compare" feature on the website. The compare function allows a shopper to see the features and specifications for up to three jewelry boxes at a time. "All you have to do is select the check box on any three products and click 'compare' to see them side by side on one screen," she said.
"Anyone who wants to buy jewelry boxes online or to compare jewelry box prices can find whatever they need on our website, as well as on our Facebook, Twitter, Google Plus pages and Jewelry Box blog, where they will also find coupons, gift ideas, jewelry storage guides and product reviews" Mollison concluded.