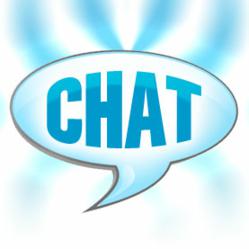 San Diego, CA (PRWEB) April 03, 2012
Many chatters out there are looking for ways on how to make more friends. Website chat is already a proven way when it comes to global communication. By hopping from one website to another, visitors can definitely meet each other through website chat. The Chatwing widget operates on this premise.
One of the best things about Chatwing is the social network integration. Through this, users can log in using their Facebook or Twitter accounts. Visitors can now exchange profile information with relative ease. According to some bloggers, this function attracted a lot of visitors for their blogs. Every conversation through the widget became more interesting.
A lot of visitors also chat about the latest things in Facebook, such as the newest games and applications. Some bloggers entertain their visitors by joining the current chats and providing a very interesting topic. Adding to that, visitors can now use emoticons and avatar displays that spice up any conversation.
Chatwing installation is really easy. First, the user must register his domain name to the Chatwing website. He must also set up an official Chatwing account that will serve as dashboard. Customization is the next step. The user has the opportunity to edit the height and width of the widget. This can be done by adjusting two sliders. There are also many colors to choose from. The widget can also be renamed to fit the theme of the blog.
Because of Chatwing's high rate of connectivity, many people are beginning to see its worth. There are many chat widgets out there that have the same function as Chatwing, but their popularity is somewhat low. Chatwing's straightforward simplicity proves to be an edge in the competitive online world.
About Chatwing.com
Chatwing.com has developed live chat software for websites and blogs. The Chatwing.com website offers users the ability to signup and create a customizable live chat feature in 1 minute or less. Users have the ability to customize the size, color, and fonts of the chat product. The ability to chat via social media accounts such as Facebook and Twitter enable Chatwing to offer a personal and unique real-time experience to all sites. Chatwing is 100% free web software.