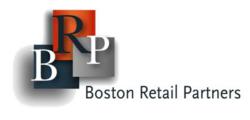 Boston, Massachusetts (PRWEB) April 04, 2012
Boston Retail Partners, the leading independent retail management consulting firm, announced today that the firm will lead a Masters Workshop at the 6th Annual RIS Retail Technology Conference. This three-day event features a unique hybrid format that provides top retailers with outstanding opportunities for peer-to-peer exchanges of information, interactive Masters Workshops and unparalleled relationship building. In addition, the event features a unique Center of Excellence where retailers can find a broad selection of leading technology vendors to help them get up to speed on the latest retail innovations.
6TH ANNUAL RIS RETAIL TECHNOLOGY CONFERENCE
Leveraging the Store to Drive the Omni-Channel Experience
Workshop Leader: Ken Morris, Principal, Boston Retail Partners
In the last few years, the "Apple-ization" of retail has changed the way customers view the in-store experience. Customers now expect the same type of personalized customer service found with many online retailers - they expect an omni-channel experience. This transformation has also driven retailers to view store technology with greater importance. In Boston Retail Partner's 13th Annual POS Benchmarking Survey, retailers indicated their growing need to be technological innovators to survive. In this session there will be a discussion on the enablers, benefits, and challenges that retailers face as omni-channel technology drives the transformation of the business.
Thursday, April 12, 2012, 2:00pm – 3:30pm
Ritz Carlton Grande Lakes Hotel, Orlando
For more information about Boston Retail Partner's 13th Annual POS Benchmarking Survey and to download a copy, visit http://www.bostonretailpartners.com.
About Boston Retail Partners: BRP is an innovative and independent retail management consulting firm dedicated to providing superior service and enduring value to our clients. BRP combines its consultants' deep retail business knowledge and cross-functional capabilities to deliver superior design and implementation of strategy, technology, and process solutions. The firm's unique combination of industry focus, knowledge-based approach, and rapid, end-to-end solution deployment helps clients to achieve their business potential.