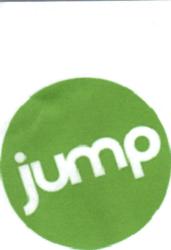 (PRWEB) April 04, 2012
Econsultancy (link: http://econsultancy.com) will launch a series of webinars next week in conjunction with its November 1 staging of JUMP (Joined-Up Marketing Perspectives) (link: http://cometojump.com/newyork), the first event dedicated specifically to the notion of joined-up marketing, which posits that to be effective marketers need to meld digital with traditional channels.
The webinar will focus on Social Commerce and be presented by the U.S. VP of Research at Econsultancy, a community of the world's digital marketing and ecommerce professionals, and a co-founder of Let's Gift It, the leading social gifting platform.
WHO: Ryan O'Donnell of Let's Gift It
Stefan Tornquist of Econsultancy
WHAT: Social Commerce Webinar featuring discussions of

Selling through social media
Converting 'Likes' and 'Follows' into real dollars
Creating communities around the offline store
Retail brands part of the online conversation
Activating communities and social discovery
Leveraging startups for social innovation
WHEN: Thursday, April 12, 2PM EDT REGISTER (Required) HERE:
https://econsultancy.webex.com/econsultancy/onstage/g.php?t=a&d=661558487
ABOUT JUMP: Econsultancy is partnering with the Society of Digital Agencies, the Audit Bureau of Circulations, the Columbia Business School's Center on Global Brand Leadership, the DMA, the Marketing Executive Networking Group (MENG), and shop.org, a division of the National Retail Federation, to host JUMP (Joined-Up Marketing Perspectives). Also planned for JUMP are additional webinars, roundtables, reports, interviews, and a new digital magazine due out this month.