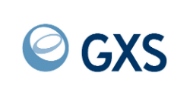 The Billentis report reinforces e-Invoicing's ability to provide businesses of all sizes with an efficient, cost-effective way of processing invoices which, in these tough economic times, is more important than ever.
Sunbury, United Kingdom (PRWEB) April 04, 2012
GXS™, a leading provider of B2B integration services, today announced it has sponsored the publication of a new Billentis report analysing the global opportunities for e-Invoicing. The report, titled "E-Invoicing/ E-Billing: Opportunities in a challenging market environment," finds that electronic invoice processing is anticipated to reach 15 billion invoices globally in 2012, with 4.5 billion invoices processed in Europe. As more and more customers expect their suppliers to provide invoices in an electronic form, sustainable growth of 20-30% is anticipated over the next few years.
The report finds investments can typically be returned within six months and that Europe's public sector could potentially save at least 40 billion Euros by replacing a major proportion of paper invoices with electronic invoices. A complimentary copy of the report is available from the GXS website here.
Companies that have adopted electronic invoicing solutions can expect to see savings of around 60-80% when compared to traditional paper invoicing, according to the report. Additionally, automated invoice processing can mean realistic savings of up to 2% of annual revenues for many companies. The savings come from optimising both physical and financial supply chain processes through electronic invoicing.
"Electronic invoicing is beginning to realise its potential. It has been around for some time through Electronic Data Interchange (EDI) and is on the verge of 'crossing the chasm' to become a mainstream finance activity," commented Nigel Taylor, head of e-Invoicing at GXS. "With many European governments and large corporates adopting e-Invoicing in 2012, there is increasing momentum for companies to update their business-to-business communications and to send and receive invoices electronically. The Billentis report reinforces e-Invoicing's ability to provide businesses of all sizes with an efficient, cost-effective way of processing invoices which, in these tough economic times, is more important than ever."
On a global scale, the report notes that e-Invoicing achieves better adoption in countries where governments have actively pushed and lobbied for businesses to migrate away from paper-based transactions. Brazil, Chile and Mexico are the largest adopters of e-Invoicing worldwide, with Denmark leading the way in Europe due to an obligation for suppliers in the public sector to send all invoices electronically. The UK is lagging behind its Nordic neighbors, with e-Invoicing market penetration in 2012 expected to be within the 10-30% bracket.
About GXS
GXS is a leading B2B integration services provider and operates the world's largest integration cloud, GXS Trading Grid®. Our software and services help more than 400,000 businesses, including 72 percent of the Fortune 500 and 23 of the top 25 supply chains, extend their partner networks, automate receiving processes, manage electronic payments, and improve supply chain visibility. GXS Managed Services, our unique approach to improving B2B integration operations, combines GXS Trading Grid® with our process orchestration services and global team to manage a company's multi-enterprise processes. Based in Gaithersburg, Maryland, GXS has direct operations in 20 countries, employing more than 2,400 professionals. To learn more, see http://www.gxs.co.uk, read our blog at http://www.gxsblogs.com, follow us on Twitter at twitter.com/gxs and join us on LinkedIn at http://www.linkedin.com/company/gxs. You can also access our public filings with the Securities and Exchange Commission at http://www.sec.gov/edgar.shtml.
FORWARD-LOOKING STATEMENTS
This press release may contain "forward-looking statements." All statements, other than statements of historical facts, that address activities, events or developments that the company expects, believes or anticipates will or may occur in the future are forward-looking statements. These forward-looking statements are affected by risks, uncertainties and assumptions, including but not limited to those set forth in the company's public filings with the Securities and Exchange Commission, including its Annual Report on Form 10-K and its Quarterly Reports on Form 10-Q. Accordingly, actual results or outcomes may differ materially from those expressed in the forward-looking statements. You should not place undue reliance on these statements and the company undertakes no obligation to update or revise any forward-looking statements to reflect events or circumstances that may arise.
All products and services mentioned are trademarks of their respective companies