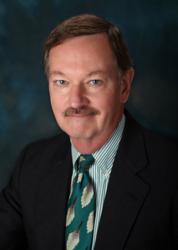 "It is ironic that marketing's acceptance seemed to wane just as the whole concept of service line organization and management was developing.
Dana Point, CA (PRWEB) April 04, 2012
The evolution of hospital marketing programs over the preceding 30 years has followed an undulating trajectory roughly aligned with the hospital industry's economic health, the emergence of managed care organizations and increasing financial pressures. In the 1980s, in house marketing departments with a comprehensive cross section of skills were common as hospitals promoted themselves primarily in a business to customer (B2C) orientation. In the 1990s, following the inevitable migration to a fundamentally managed-care environment, many formal hospital marketing programs were shut down.
Co-author John Meyer, director of a hospital marketing program in the late 1980s, experienced such a program implosion and comments in the book's Introduction:
"It is ironic that marketing's acceptance seemed to wane just as the whole concept of service line organization and management was developing. Compounding the marketing issue was the growth of Web-based information and, more recently, the rise of social media and the challenges associated with these new platforms."
Today's consumers are far more adept at researching and evaluating hospitals and cardiovascular service lines thanks to government programs promoting information availability, personal health records and social media venues. As a result, and due to the myriad publics that Cardiovascular Service Lines must serve (patients, payers, regulators, donors, physicians, employers, employees, businesses, politicians, etc.), it is more important than ever before to promote the hospital and manage its reputation in both B2B and B2C marketing contexts.
However, in the absence of supporting budgets, the responsibility for cardiovascular service line marketing increasingly lies on the shoulders of Service Line Administrators (SLAs), who often have little experience and even less time to focus on this additional responsibility.
The job of today's cardiovascular SLA is complex and time consuming, with an expanding to-do-list including items from the mundane to the monumental. "The Complete Guide to Strategic Marketing for the Cardiovascular Service Line" presents reasonable concepts, practical tools, real-world examples and straightforward ideas to augment the SLA's growing skill set – all within an environmental context that can enhance performance and create real value without significantly adding to the SLA's already bloated task list. This new Guide will help the SLA to understand the environment, seek out opportunities, promote customer-oriented practices, and above all, marshal the resources required to meet and exceed market expectations.
About Charles Franc & Associates, Inc.
Charles Franc & Associates, Inc. (CFA) is a world leader in specialty healthcare consulting, providing comprehensive consulting services exclusively in the cardiac and cardiovascular field to a wide range of healthcare businesses. CFA's consultants bring extensive technical, clinical, financial, managed care and operational management experience to our consulting engagements. The CFA approach to cardiovascular consulting derives from our philosophy of individualized assistance, a commitment to client success and the substantial experience of our consultants.
Since the firm's establishment, CFA's consultants have conducted more than 250 cardiovascular consulting engagements within the United States and internationally.
Charles Franc & Associates, Inc. was formed in 1994 with headquarters in Dana Point, California, and a satellite office in St. Louis, Missouri.