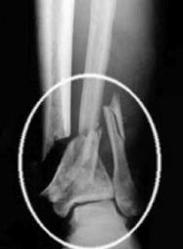 FDA issued a drug safety communication on Fosamax informing doctors and patients of a possible link between Fosamax and femur fractures
San Diego, CA (PRWEB) April 05, 2012
The media spotlight is often a double-edged sword. No one knows this better than patients who suffer from Fosamax severe adverse events. And yet, gossip and rumor-mongering aside, the real story here is being overlooked according to Sean Burke of AttorneyOne.
On March 19th, 2012 the FDA announced the approval of the first Boniva generics to treat or prevent osteoporosis. Boniva and Fosamax belong to the class of drugs known as bisphosphonates. Fosamax, manufactured by Merck, is a drug approved by the FDA in 1995 to treat osteoporosis and other bone-related diseases. In April 2006, a Fosamax Class Action lawsuit was filed against Merck in U.S. District Court in Fort Myers (case no. 2:06-cv-191) claiming that Fosamax was heavily marketed as a safe drug while the company hid the dangerous side effects from the public.
On March 3rd, 2010, the U.S Food and Drug Administration ("FDA") issued a drug safety communication on Fosamax informing doctors and patients of a possible link between Fosamax and femur fractures. A connection discovered between the class of drugs known as bisphosphonates, including Fosamax, and Osteonecrosis of the Jaw (ONJ) was published in the Journal of Oral and Maxillofacial Surgeons in December 2007, revealing that the side effects of Fosamax may include ONJ.
AttorneyOne.com, a recognized authority on law, can provide helpful advice and simple solutions including how to get in contact with legal counsel so that, in case of in case of Fosamax severe adverse events, someone can easily and inexpensively deal with it. As Mr. Burke, director of Media Relations for AttorneyOne.com, added, "What all this information really illustrates is that threat of severe adverse events from Fosamax remains. For that reason, our focus should squarely fall on getting the word out and assisting people in finding the right legal assistance."
The FDA reports that according to the National Institutes of Health, in the United States more than 40 million people either already have osteoporosis or are at high risk due to low bone mass. In March 2010, Merck released a statement providing information for ONJ in its "Adverse Reactions" section of the Fosamax package circular as well as in the patient package insert.
AttorneyOne.com has further information on Fosamax lawsuits including how to get in contact with legal counsel.
Headquartered in San Diego, CA Attorney One was founded in 2004 and is not a law firm. They offer a nationwide legal service which helps consumers find the best representation for their legal needs. You can learn more about Fosamax at our website. You can also find us on Facebook at http://www.facebook.com/AttorneyOne. Checkout earlier news from us at http://www.prweb.com/releases/2012/4/prweb9361108.htm.