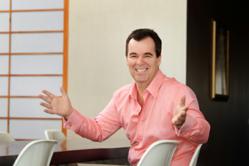 Opportunities present themselves to people who like to think creatively...
(PRWEB) April 06, 2012
Australia's mining industry has long been credited for the financial stability gained by the country, specifically Western Australia, through the tough economic times. Property investment specialist Rick Otton believes that the mining boom has saved Australia from the global financial crisis and has kept the economy strong despite the economic downturn.
In fact, economic forecaster BIS Shrapnel predicted in its report "Mining in Australia 2011 to 2026" that annual mining in Australia will soar over $A80 billion by 2015, boosted by development projects in oil and gas, iron ore, coal and copper. Despite the floods-driven setback in 2010/11, the mining industry is expected to pick up strongly in 2011/2012 and will continue to boom in the next five years, the report said. The mining boom has also accelerated the economy with Australian Gross Domestic Product (GDP) forecast to rise to 3.1% in the year to June 2012 and 3.8% in the year to June 2013.
"The mining boom has created work employment opportunities across the board for Australian willing to migrate, and the housing demand in many areas, has skyrocketed," according to Mr. Otton.
"The growth in the mining industry has cause a rental squeeze and has put pressure on the purchase and rental markets. On the other hand, this situation has created opportunities for Australian property investors," Mr. Otton said.
According to an article in News.com.au, modest homes in semi-arid mining areas are fetching as much as mansions on millionaires' row. "Housing demand has affected rental prices in mining towns to such a degree that it costs almost five times as much to live in a four-bedroom weatherboard house in Baynton, 1500km from Perth, as a modern two-bedroom unit in Brisbane's inner-city Toowong," the article said.
Property monitor, realestate.com.au has also shown the great imbalance in the vast state of Western Australia. For example, in Perth, the median house price for 2011 was $480, 000 but remote areas like Karratha and Port Hedland were fetching $795,000 and $750, 000 for the same period.
"These price ranges are definitely impossible for first home buyers and the banks would never loan them that huge amount. It's difficult to secure a bank loan in the first place. However, opportunities present themselves to people who like to think creatively, especially in the property market," Mr. Otton said. "The rent to buy strategies I have developed can be applied to these scenarios."
Mr. Otton has been teaching alternative property investment strategies to thousands of students in Australia, New Zealand, the USA and the UK. He has formulated strategies that enable the unemployed and those with no cash at hand to invest in property without relying on traditional lenders.
Mr. Otton shares his strategies on trainings and real estate seminars, as well as videos and webinar recordings which can be accessed at his website, http://www.rickotton.com.
About Rick Otton
Entrepreneur, Author, Speaker and Property Coach
Rick Otton is a self-made multi-millionaire and real estate consumer advocate, property investor and business owner.
He is the founder and director of We Buy Houses Pty Ltd, a leading property enterprise which has successfully expanded into the international markets of Australia, United Kingdom, New Zealand and USA.
In 1991, Rick Otton uncovered an innovative strategy of buying and selling real estate and went on to amass a portfolio of 76 properties in his first 12 months of investing. Rick buys, sells and trades property, using little or none of his own money, and structures transactions to create positive cash flow.
Since 2001, Rick has taught nationally and internationally over 35,000 students how to buy, sell and trade residential property without getting bank loans or acquiring debt, using little cash and minimizing risk.
Many of Rick's students have been able to create wealth, buy their first home, restructure a negatively geared property to make it cash flow positive and build their property portfolio year after year.
Rick's mission is to transform the way people buy and sell property - to empower others with the knowledge there is another way. He regularly meets with leading government officials who seek his advice on solving the housing affordability crisis.
His philosophy has been highlighted in various Australian TV shows. He appeared in the ABC documentary 'Reality Bites' as well as 'Today Tonight' and 'Hot Property'.
Rick has also been profiled in numerous national and international magazines and books as he shows everyday people how to create wealth in real estate, without bank loans or saving large deposits.
More info here: http://www.rickotton.com