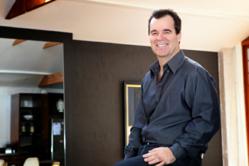 These strategies can be applied by anyone, anywhere.
(PRWEB) April 06, 2012
Home ownership has taken a sharp turn in Australia as the NSW government announced that stamp duty exemptions for new home buyers will no longer apply for people who buy existing properties starting January 1, 2012. Although the move was pushed by the need to stimulate construction of more homes, Rick Otton believes that it will be a hindrance instead.
The famous property guru thinks that this change in the system will make it more difficult for people who are looking at buying a house. "Starting next year, concessions will only apply to first home buyers purchasing a brand new home or vacant land while purchasers of established properties will have to pay more," Mr. Otton explained.
The scrapping of stamp duty concessions will save the government billions of dollars but will disadvantage prospective home buyers. Hence the need for alternative property investment strategies, Mr. Otton said.
"We need other ways to purchase properties. With the current government policy and existing banking system, owning a house would seem impossible for Australians. This is the type of problem that we wish to deal with with our No Money Down Bootcamp," Mr. Otton said.
According to him, the strategies he shares at the Bootcamp will open new opportunities for prospective home buyers and investors. Mr. Otton's property options are designed to be convenient and do not rely on bank loans or deposit.
"These strategies can be applied by anyone, anywhere. But I think it is the people of NSW that will benefit the most from these rent to buy strategies," Mr. Otton explained.
Although the new system is still on trial, New South Wales is the first Australian state to implement zero stamp duty.
No Money Down Bootcamp
Rick Otton's "No Money Down" Bootcamp in Sydney is part of the series of trainings he provides to prospective home buyers and investors. Mr. Otton has developed alternative real estate investment strategies that do not require loans or cash deposit.
For many years, Mr.Otton has been sharing his secrets and real estate investing techniques through bootcamps. Hundreds and thousands of his students, from ordinary home buyers to proffesional investors, enroll to these bootcamps to listen to Mr.Otton's lectures on creative real estate.
For details, please go to http://www.rickotton.com
About Rick Otton
Rick Otton is an original pioneer of creative property strategies. He is founder and CEO of We Buy Houses, a leading property enterprise which operates in the property markets of the United Kingdom, New Zealand, USA and Australia.
In 1991 he uncovered an innovative strategy of buying and selling real estate and went on to amass a portfolio of 76 properties in his first twelve months of active investing.
Since 2001, Rick has taught over 30,000 students to buy, sell and trade residential property without banks, debt or risk. By employing these same strategies many of Rick's students have made over a million dollars a year in cash and equity, using little or none of their own money, year after year.
In 2008 Rick revealed his strategies in the United Kingdom and became the creator of 'Houses for a Pound'.
He has appeared in the following Australian TV programs: 2004 ABC documentary 'Reality Bites' and on Today Tonight, Insight and A Current Affair. In October 2007 Rick gave a way a house on national TV during 2 episodes of Channel 9's Hot Property.
Rick Otton has also been featured in Your Property Network, Australian Property Investor, Lifestyle Trader Magazines and in the books: The Secrets of Property Millionaires Exposed!, Ideas: Original Perspectives On Life and Business From Leading Thinkers, Think and Grow Rich in Property, Insider Property Secret
Sydney No Money Down Bootcamp details can be found at http://www.rickotton.com