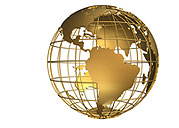 Hong Kong, Hong Kong (PRWEB) April 03, 2012
CEO, and Managing Director for ITFX had reported today that the company has brought a new and exciting product to the forefront of ITFX. This is going to be the flagship account that offers more structure and more features than any other account offered at any other brokerages. This account serves not one, not 2, but 3 major purposes for the high end client to enjoy. The major additions to the traditional VIP Account with 40% trade bonus and high leverages are part of the past. This new Power Matrix Account will not only protect traders' principal, but gives traders the following attributes: Unlimited Deposit Matching (Dollar$ for Dollar$), 3% - 5% interest rates, lot trade rebates, smartphone apps, 1:100 – 1:500 leverage to mention a few. The CEO also stated that:
"As clients become for technically inclined and understand their needs more, Investtechfx need to understand what is best, and this new account is a package deal that no brokerage, especially that Investtechfx implemented interest rates that the client can enjoy the account being a hybrid of trading/investment account with all the perks " He also added; "It's like a fully loaded Porsche without the huge price. Investtechfx believes that clients take a lot of risks everyday and it has to be cognoscente of those risks by offsetting any losses. It's the fair thing to do."
There are many accounts at brokerages that assist the client by awarding them trade bonuses but have not been as beneficial to the client to either save money or recover losses. The CEO continued that in a recent study, 35% of traders are not pleased with the current products that are being offered with just trade bonus's and cash incentives. ITFX executives believe that there is more to an account than the aforementioned and also believe in giving back to the client is a huge part in this industry.
This new account has the major advantages trading, it sets traders up for huge success. While ensuring the tight spreads of 0.5 PIP on all six majors this account group is a landmark event for any market condition! Using the InvestTechFX Power Matrix account and MT4 platform trading tool will increase traders' profits, every time they trade and can enjoy the Dollar$ for Dollar$ deposit matching indefinitely.
InvestTechFX's Power Matrix Account and pro trading system was designed to aid and educate traders of all levels - from novice to advanced - by arming them with the tools necessary to trade on the Foreign Exchange markets more accurately and successfully and offering the best options. Also including Dollar for Dollar exclusivity (indefinite matching of deposits), 3% and 5% Interest (non-compounded), 3% Interest Rate (non-compounded) for managed accounts, Smartphone Apps to track traders' trades for Iphone/Ipad/Windows availability, 1:500 Leverage Eligibility and monthly statements.
InvestTechFX also supplies news and detailed analytic data to increase traders' FX trading profits instantly as well. Sign up today for this fully automated high end Forex trading system what scans the currency market around the clock. InvestTechFX, ten years and more for proven results; get into the Matrix!
To learn more about maximizing profits and optimizing your Forex trading portfolio with InvestTechFX Power Matrix, please call 1-800-569-5861.