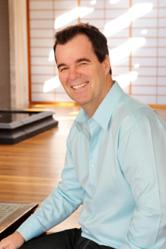 If I was able to do it, then everybody can.
(PRWEB) April 06, 2012
Australia's banking system faces a dangerous situation as the Reserve Bank considers implementing cut rates due to slower growth rate.
The Sydney Morning Herald reported Tuesday that banks have incurred losses for the past quarter which will most probably cause them to pull back from lending to new home owners. The report said that the Australian finance was made vulnerable by the Eurozone crisis. Property investment expert Rick Otton believes that this will make home ownership more impossible for Australians looking into buying properties.
"It will be tough for ordinary citizens to get a home loan, with the banks now unwilling to lend money to first home buyers. The loan requirements have been stringent as they were, much more with this current loss," Rick Otton explained.
Jonathan Mott, a banking analyst and author of the report, was quoted saying "we estimate the banks are currently losing money on new mortgages written in the current funding environment. Unless the banks reprice mortgages or funding markets improve significantly, there is no direct economic incentive for the banks to continue to write new housing loans."
However Mr. Rick Otton believes that it is possible to purchase property without getting loans from banks. Years ago, Mr. Otton has introduced bank-free strategies in real estate investing. His techniques are widely accepted in several countries including the US and the UK.
"Despite the economic drop, there are still investment opportunities for people who want to enter the property market. If the bank system fails, then we'll just use strategies that do not rely on banks in order to buy properties," he said.
Mr. Otton has broken free of the traditional system and has built himself a solid property portfolio through his techniques. With this, he teaches his student his property investment strategies in creating wealth in real estate through positive cash flow property investment.
"If I was able to do it, then everybody can. It doesn't matter what the economic situation is, my strategies are flexible and can be adjusted to work in the current financial setting. You just have to learn how think outside the box," Mr. Otton stated.
For more information on his strategies, you can visit his website at: http://www.rickotton.com
About Rick Otton
Entrepreneur, Author, Speaker and Property Coach
Rick Otton is a self-made multi-millionaire and real estate consumer advocate, property investor and business owner.
He is the founder and director of We Buy Houses Pty Ltd, a leading property enterprise which has successfully expanded into the international markets of Australia, United Kingdom, New Zealand and USA.
In 1991, Rick Otton uncovered an innovative strategy of buying and selling real estate and went on to amass a portfolio of 76 properties in his first 12 months of investing. Rick buys, sells and trades property, using little or none of his own money, and structures transactions to create positive cash flow.
Since 2001, Rick has taught nationally and internationally over 35,000 students how to buy, sell and trade residential property without getting bank loans or acquiring debt, using little cash and minimizing risk.
Many of Rick's students have been able to create wealth, buy their first home, restructure a negatively geared property to make it cash flow positive and build their property portfolio year after year.
Rick's mission is to transform the way people buy and sell property - to empower others with the knowledge there is another way. He regularly meets with leading government officials who seek his advice on solving the housing affordability crisis.
His philosophy has been highlighted in various Australian TV shows. He appeared in the ABC documentary 'Reality Bites' as well as 'Today Tonight' and 'Hot Property'.
Rick has also been profiled in numerous national and international magazines and books as he shows everyday people how to create wealth in real estate, without bank loans or saving large deposits.
Visit here for more info: http://www.rickotton.com