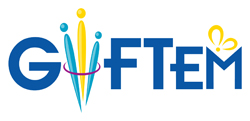 New York, NY (PRWEB) April 05, 2012
Giftem.com announces that it is currently exploring partnership options. Giftem specifically hopes to partner with retailers which have a significant online presence and wish to either further develop their social media presence, or enhance their product offering by also providing Giftem's free services.
Recently launched Giftem.com is a free social shopping network designed to remove the need to use 5+ websites to create and manage wish lists, receive reminders for friends' birthdays/ other occasions, generate gift ideas, host events, create online registries, discover new items and trends, and find special deals from retailers.
Giftem believes its innovative social media concept lends itself to a partnership with a retailer given the extent to which online shopping has been influenced by social media in terms of peer recommendations and social media advertising. Furthermore, there is an increasing need to provide exceptional services in a world where specific goods can most often be bought from any number of online retailers.
Specific retailers that Giftem would like to target as potential partners include Wal-mart, Sears, Kohl's and JCPenney. Giftem is also open to discussing a partnership with smaller, niche-based retailers.
The founders of Giftem view a potential partnership as mutually beneficial, given a partnership could provide online retailers with a way to enhance customers' experience using social media as well as provide increased exposure and traffic to its own website.
The founders would be pleased to speak with retailers of various sizes and in various industries to share their knowledge of the social shopping world and discuss customization options and/or modifications to make a partnership successful.
About Giftem
New York based Giftem LLC was founded in Summer 2011 by internet entrepreneurs Michael Rezba and Lindsay Cellars to provide users an all-inclusive website that makes gift giving and celebrating a more fun and stress-free experience. Giftem's mission is to make people's lives just a bit easier by managing all of their shopping and gift giving needs. For more information please visit http://www.giftem.com.