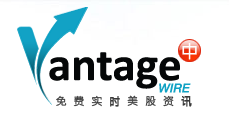 Vancouver, BC (PRWEB) April 04, 2012
VantageWire.com is pleased to announce the launch of its new website Vantage China, found at meigu-xinwengao.com, designed to target Chinese investors. The site is designed to provide an inviting environment for the 120 million registered active trading accounts in China, and those that tend to them. With current market condition in China leaving investors skeptical about Chinese markets, there has been much interest in overseas investing, with the highest demand and trading activity in resources and energy companies.
The new website will include company profiles written in Chinese, along with daily content updates that include Chinese translations of VantageWire.com's original articles. In order for companies to stand out within the Chinese market, steps will be taken to provide effective Search Engine Optimization ("SEO") to ensure top results for Chinese search engines. As well, the site will provide market leadership for Chinese investors seeking information on publicly listed companies, and education for the country's population on how to invest in Canadian Securities.
The new contact for Vantage China is Jackie Cheung, President of Koi Communications, who can be reached at:
1500 – 885 West Georgia St
Vancouver, BC
D: 604-601-2011
C: 778.883.2292
mailto:jcheung(at)koi-communications(dot)com
ABOUT VANTAGEWIRE
With Canada's only Free Real Time Quotes, VantageWire is a premier player in the online investment arena, known as one of the fastest growing financial research portals. VantageWire is also a leading source for breaking news alerts on some of the biggest stories to hit the market on a daily basis, keeping investors informed at their desk or on the go. With daily top stories and editorials, VantageWire aims to educate and enlighten the investor with timely information over five sectors and an international translation site: Energy, Mining, Green, Tech, Healthcare and China.
For further information:
Visit VantageWire at http://www.vantagewire.com, meigu-xinwengao.com or follow us on Facebook , LinkedIn and Twitter via @VantageWire. Customer service and support can also be reached toll-free at 1-800-574-0901