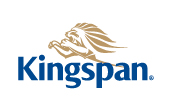 Kingspan has focused our efforts on improving energy efficiency, life-cycle performance and other sustainability features such as our Environmental Product Declarations, which are a first for insulated panels in North America. " - Joe Brash
Deland, FL. (PRWEB) April 05, 2012
Kingspan Insulated Panels North America, a global manufacturer of insulated metal panels for building construction, has announced that Joe Brash has assumed the position of president. Brash has been with Kingspan for several years, most recently as Managing Director of Kingspan's Central and Eastern European business (CEMEI). The move signals the replacement of Ralph Mannion, Kingpsan's general manager, who will assume the role of Managing Director for Kingspan Environmental & Renewables, another division of the company.
For Brash, new opportunities for growth will be a target in the commercial and industrial construction markets, as improvements in various market sectors lead to more demand for Kingspan's unique and highly energy-efficient new cladding products. In the position, Joe Brash will report to Russell Shiels, president of Kingpsan North America. "Joe brings with him a wealth of experience from his time with Kingspan's insulated metal panel business in Europe," says Shiels. "In those twelve years with Kingspan, Joe started from scratch and built up a very large, successful and profitable insulated panel business across Central and Eastern Europe, the Middle East, Turkey and India."
In his European role, Brash oversaw the Kingpspan manufacturing plant as well as 35 sales offices in Poland, Czech Republic, Slovakia and Hungary. His accomplishments included reorganizing the business units as well as building and driving sales in the region through a variety of tactics, including the introduction of a new range of products and accessories. Brash also directed the full or partial acquisitions of Polish and Turkish competitors, and led the building of a new office and manufacturing site in Hungary. He also implemented pan-region CRM systems and instituted tight financial controls, among other organizational changes.
Industry and economics experience
Among the most significant accomplishments for Kingspan across Europe has been its fast pace of new product introductions for the architectural market, including highly insulating wall panels, panelized roof products, integrated photovoltaic panels and more. Most notably, Kingspan was a market leader in board insulation products as well as insulated panels, with new technologies, the best R-values, and widely admired concepts in structural performance and life-cycle durability.
Adoption of the panelized, composite wall technologies are now trending upward in the United States. "Our European experience has been valuable in setting the stage for growth in the U.S. markets," says Brash. "Kingspan has focused our efforts on improving energy efficiency, life-cycle performance and other sustainability features such as our Environmental Product Declarations, which are a first for insulated panels in North America. "
Prior to joining Kingspan in 2000, Brash worked with David Smith (Holdings) PLC, a U.K. paper, packaging and stationery company where he served as managing director for David S Smith Polska from 1996 to 2000 and as finance director of David S Smith Packaging from 1990 to 1996, gaining valuable experience in manufacturing operations and energy efficiency. While there, Brash successfully oversaw the operations of 27 corrugated and plastics packaging businesses across Europe, with sales growth of 33% during his tenure.
For his new position, Brash has relocated to Central Florida with his wife, Cammie, and three children.
In addition to the Orlando-area headquarters and manufacturing operation, Kingspan North America currently operates four more manufacturing plants in the United States and Canada. Kingspan's product line comprises highly engineered insulated panels manufactured as a single-component enclosure system with high R-value for excellent thermal resistance and unsurpassed airtightness that increases building efficiency. The panels are also known for superior moisture control, and are suitable for both new construction and retrofit buildings.
Brash received a Bachelor of Science in Economics from Leicester University and is a chartered accountant with the Institute of Chartered Accountants in England and Wales (ICAEW).
For more about Kingspan and their products, visit http://www.kingspanpanels.us.
For more information, interviews and images, please contact
Chris Sullivan at (914) 462-2096 or chris(at)ccsullivan(dot)com.
Follow Kingspan Facebook and on Twitter: @KingspanIMP